Meet Belle Hungerford!
Belle is our latest addition to our amazing team of Yoga teachers at Kundalini House. She has a background in Music and teaches Secondary School students, plus she is an incredible Yoga teacher! We asked her a few questions, so you can get to know her too. She will also be teaching sub Hatha and Yin Yoga classes with us and we are very excited about that. But for now, settle into your favourite chair and have a read of what this wonderful woman has to say 🙂
Hi Belle,
You have recently joined our lovely Kundalini House and we are so excited to have you as our new and amazing Yoga For Teens teacher! What made you come to Kundalini House in the first place?
I have had many friends over the years who have been connected to the Kundalini house community and who have recommended the space as somewhere with a strong spiritual and holistic approach to body mind health.
You have an inspiring professional background, being a Yoga teacher and music teacher for Secondary school. What drew you to these professions/ what made you decide to pursue them?
I grew up with family members that introduced me to buddhism, meditation and the indian culture. I found the philosophy really interesting as it articulated many complex observations about the human experience and the practical benefits of meditation stuck with me from a young age . When I was in my early 20's I travelled india solo and have been back many times since. It was there that I truly found yoga and decided it was something I wanted to carry with me for the rest of my life. I also grew up playing music and when the time came, jumped at the opportunity to study music full time while living in the beautiful Byron Bay. Teaching music was always a way to positively influence others to experience the same joy from creativity and self expression. Work is an essential part of life but I am adamant that if our circumstances allow, we must do what we love doing to maintain happiness and a sense of purpose.
Do you think that these skills influence the way you teach and what you bring to Yoga classes?
Yes, as a school teacher I have learnt many invaluable skills that contribute to my ability to communicate. Also my passion for people and facilitating self development means that my heart is right there invested in every class. I care a lot and consider myself observant and a good listener. This makes me attentive as a teacher and available to share whatever I have to give.
Can you give us an idea of what a class might look like?
It will always start with the time to quiet the mind, arrive in the space and unify the breath as a group within the space. This involves withdrawing the senses and heightening one's awareness of their physical body, starting with the breath. The sequence will always have an arc, warming up to a peak position or flow and usually having a general anatomical intention, ie. hip opening. I like to get creative with the sequence and appreciate a fluid progression that is commonly a slow or dynamic flow. The class will wind down with the body close to the ground getting deep into the parts of the body that have been opened up. I will also often incorporate pranayama and mantra into the class.
What makes you excited about teaching the classes for teens? What are you looking forward to?
I am excited about teaching this class because I have a passion for young people. I find it an honour to have the opportunity to share with people that have such open and eager minds and perhaps introduce or expand on themes and practices that will hopefully stay with them for the rest of their lives.
What is your personal experience with practicing Yoga? How has it influenced your life?
I have had a dedicated practice for the past 6 years and learnt from teachers all over the world. The practice is something that is deeply personal and transformational to body and mind but also provides a community that is worldwide. This community unifies us with a common eagerness to understand ourselves and to connect with other humans in our best capacity, with compassion and patience.
Starting something new like coming to your first Yoga class can be pretty daunting and difficult at times. Do you have any recommendations or tips for those who might take their first step on their Yoga journey?
Firstly I would say, if you have any hesitations about your body and preconceptions that you 'can not do yoga' for this reason or that, then please take a risk, leave all of that behind and give it a go. Yoga is not strictly for the flexible or fit and doesn't require the latest, most expensive 'activewear'… if anything, this is contrary to the real meaning of 'yoga'. Yoga is for everybody and requires nothing but yourself and some brief space and time. I would say, if you want to begin a journey that will be food for your spirit, help your ability to be present, will decrease stress and will give back to your body with numerous physical health benefits. Please, gift yourself one session of yoga and take the first step on a life changing journey. You have nothing to lose and everything to gain.
Thank you so much Belle, we can't wait to start this new chapter with you at Kundalini House!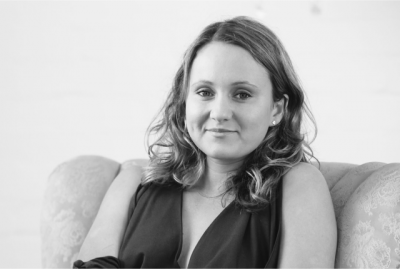 Belle Hungerford is a Hatha and Yin Yoga teacher and teaches Teens Yoga on Monday 4-5pm. For more information, head to our website kundalinihouse.com.au or contact our lovely reception on (03) 9482 4325.