Grounding the Electric Energy while Embracing a Flicker of Hope
While the Sun moves forward into a new sign once every month, November 2018 is a month of dramatic and dynamic sign changes. Mars, Jupiter, the lunar Nodes, and Uranus are all switching signs in November. We begin with an axial shift in our global story on Wednesday 7th November, with the once every 18 months sign change of the lunar nodes into Cancer and Capricorn. Last visiting Cancer 19years ago, the North Node is calling us home to a greater sense of global community and increased emotional intelligence. The next day the Scorpio New Moon (8th of November) will have prompted us to delve deeply into our feelings and some meaningful emotional exchanges may have followed.
Jupiter's once every 12 years homecoming into the mutable fire sign of Sagittarius on Friday the 9th of November is cause for celebration. While in watery Scorpio it magnified what was hidden and dark and exposed issues around the misuse of power. Now that all that stuff is out in the open and the vision is unobstructed, we can embrace expansive future goals, reach for the sky and celebrate the mystery of life. When Jupiter leaves Sagittarius for Capricorn in December 2019 we will be prompted to take responsibility while implement the vision, but now is the time to think big, and embrace difference. It's time to embark on the journey with trust and enjoy the ride.
An early image of these two seismic shifts is seen in the rebalancing of the power of the feminine and diversity resulting from the mid-term American Elections. The last time that Jupiter was in Sagittarius the Intergovernmental Panel on Climate Change established that 'man made' fossil fuels were a major contributor to climate change. A few days ago the American Supreme Court turned down Trump's attempt to squash a lawsuit arguing that the government's lack of action to combat climate change violates their constitutional right to a clean environment.
While Uranus went into Taurus for a seven year stint in mid May, it is now retrograde and briefly revisits Aires from the 7th of November to the 7th of March. The Great Awakener, Uranus, is linked with freedom, sudden change, liberation, the breaking up of outworn structures, lightening like flashes of insight and invention. During its brief revisit of Aries we are being given a remedial course in doing things right, on an individual level through more closely aligning with our authentic self, and hopefully on a broader level through some reclaiming of power from corrupt governments.
After an unusually long and largely retrograde sojourn in Aquarius, Mars moves into dreamy Pisces on Friday the 16th of November, conjuring images of the spiritual warrior. Venus returns to forward movement in Libra on Saturday the 17th of November, just hours before Mercury turns retrograde in Sagittarius.
The Sun moves into Sagittarius on Thursday the 22nd of November the day before the 1 degree Gemini Full Moon at 4:39 pm on the 23rd of November. The Sabian Symbol for this Full Moon is A Glass-Bottomed Boat Reveals Undersea Wonders.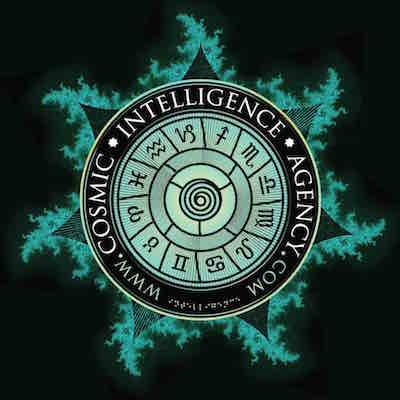 Gillian Dwyer is a Melbourne astrologer Agent 25 of the C*I*A and frequent participant at Kundalini House.
Please leave a comment below! We love comments!