"Change can be beautiful, when you are ready to evolve with it", B. McGill
Holistic Living Coaching is a gentle yet powerful transformative process designed to support you through life's big changes and help you find clarity from within.
The holistic approach to coaching embraces the individual as a whole – mind, body, spirit, emotions – because all parts of us are fundamentally interconnected, and when every part is supported, holistic balance is achieved. A Holistic Living Coach seeks to understand the whole you and your life experience as they support you in your journey of personal growth and self-realisation.
Holistic Living Coaching differs from traditional coaching/counselling in several ways:
The emphasis is on self-empowerment and self-healing
It is based on intuition, empathy and connection
It uses a positive approach to solving problems
It relies on action, not just words
It can provide rapid results
What can I expect from a coaching session?
Life can present a range of challenges at different times – relationship breakdown, midlife crisis, career upheaval, family conflict, emotional impairment (anxiety, grief). A Holistic Living Coach will guide and support you during such time so that you may:
Work through life's major changes and roadblocks
Break unhealthy patterns and start living with intention
Let go of the negative self-beliefs that are holding you back
Rebuild your self-worth, make positive changes, and move forward
Feel whole and fulfilled again with your sense of self and purpose
Take back control of your life and realise your full potential
How can a Holistic Living Coach help?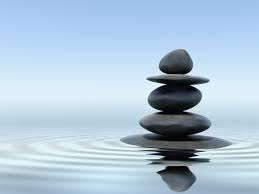 Coaching sessions are a safe holding space for you to self-reflect, recalibrate your thoughts and get in touch with your feelings. You will be guided and empowered to transform the way you live, love and see the world.
The coaching process starts with a free 30 min consultation over the phone. This helps both coach and client assess if and how holistic living coaching can help. The journey from thereon is an individual one, however the aim is to equip you with the self-understanding and strategies to take control of your life within 4 to 6 sessions. Sessions are 1 hour and can be face-to-face, on the phone or online.
Anna Diep
Our Holistic Living Coach
Gift Vouchers available.
Eftpos/CC facilities available.
Health fund rebates may apply- please ask when booking.
Please view our cancellation policy.
Please be aware that if you need to reschedule or cancel, Kundalini House requires 24 hours notice, otherwise a $50 cancellation fee will incur.  Thank you for your understanding.