"Don't compare your path with anybody else's. Your path is unique to you."
Ram Dass.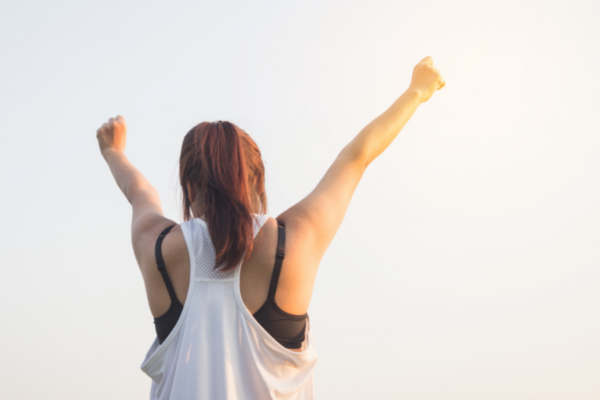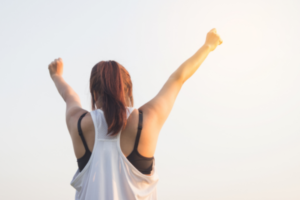 Holistic Wellness Counselling guides clients to finding a path unique to them, so that they are confident, independent and motivated to understand and challenge unhelpful patterns and create a new way of being consistent with their mind, body and spirit.
With a focus on the 3 Pillars of:
HEALING PATTERNS that are ancestral or trauma based that may cause anxiety and depression.
DEVELOPING HABITS that are nourishing, allowing you to integrate healing in a sustainable way that reduces inflammation.
CONNECTION of body, mind and soul that creates safety, harmony, and peace within so you can foster healthy relationships.
A Holistic Wellness Counsellor has studied and practiced many complimentary therapeutic modalities and may choose to work with traditional counselling methods, trauma informed practices, food and exercise therapies, including Yoga and pranayama exercises or more depending on the clients individual needs. (see below for more details on different therapeutic methods.)
What can I expect from a treatment?
As there are many options for treatment, it is recommended that you book a strategic mapping session that will allow you to share what your goals are and create a tailored plan. Every session with your practitioner will include an embodied approach of Gestalt Therapy and the ancient wisdom from Yogic philosophy.
Time commitment for Strategic Mapping Consultation:
1 hour
Modalities available
The Richards Trauma Process
TRTP™ is an elegantly simple, yet comprehensive, step-by-step process which resolves extreme trauma and trauma-related issues – anxiety, depression, fears and phobias. It achieves results quickly, effectively and safely – generally in 3 sessions.
Session 1
We all have limiting Unconscious Core beliefs about ourselves. These come from past experience, what others have said to us and what we say to ourselves. Very Often, 80-90% – of these beliefs are not true and when we remove them or change them in our unconscious, we give ourselves permission to do amazing things. In Session 1 let's remove your limiting beliefs and introduce you to your authentic self.
Session 2
Step into your power. You don't have to go into the details of these events because we understand this may be to re-traumatise yourself. What we do is to empower you, so that you feel safe and can revisit the event as an empowered person. You take control over the event, the event does not control you.
Session 3
Seeing the future. In this appointment we guide you so that you can see the future where you are not shackled by the past. It's over and you are safe and you can now plan and visualise the future.
For more detailed information on TRTP please see here.
Time commitment for TRTP:
3-4 x 2 hour sessions
Systemic & Family Constellations
Explore your issues through the perspective of your family system. Acknowledging and healing systemic patterns allowing for a new way of being. This process requires you to step into the experience and requires you to embody the process and be part of the constellation to allow energy flow to be restored, honour ancestors and make peace with the past.
Time commitment:
2 hour session – Telehealth is not available for this service
WILDFIT®
We are what we eat and food can have a surprising effect on how we feel and think in the world.  Wildfit supports you to create a healthy relationship with food and can assist in reducing inflammation in your body and creating the habit of nourishing yourself with wholesome food.
We will look at your food psychology and help you to cease the diet mentality. During the program you take a supported break from sugar, dairy, alcohol, processed foods and boost your intake of high-quality proteins, vegetables and wholesome food.
You will receive videos that guide you step by step, coaching support and WhatsApp support.
Available for individuals and couples.
Time commitment:
13 weeks – 30 min coaching weekly plus homework
Your practitioner will be able to clearly map out a plan for you regarding which modality type will be best for you.
How can Holistic Wellness Counselling help?
Holistic Wellness Counselling can help you if you are feeling stressed, overwhelmed, lost or just have that feeling your quality of life needs to improve. With curiosity and willingness to try news ways of being, Holistic Wellness Counselling can help you to discover a new path to wellness through working with your mental, emotional and physical being.
Anxiety and depressive symptoms restored to calm
Self-sabotage to healthy habits and relationships
Feelings of abandonment to feeling safe with connection
Healing ancestral patterns creating healthy relationships
Reducing inflammation with nourishing habits
Over reacting to responding
Self-esteem and self-worth to confidence and Self love
Feeling lost to creating a clear path
Restrictive diet mentality to creating healthy relationship with food
Our Holistic Wellness Counsellor
Investment:
Strategic Mapping Consultation $125 – 1 hour
TRTP – $990 – 3 sessions (allow up to 2 hours)
WILDFIT Challenge – Individual $1250  13 weeks with 13 x 30 min
coaching sessions to explore your relationship with food.
Family Constellation – $245 Allow 2 hours
Counselling session $125 – 1 hour
Phone: 0449940081
Email: dharamjot@gmail.com
website : www.dharamjot.com
Available for appointments in-house at Kundalini House or Telehealth.