As Oriental Medicine practitioners, our only desire is to facilitate the movement of energy, with ourselves and each person we encounter – to bring forth our own inner being, as well as the inner being of those around us.. What a great way to live." Ohashi
Zenthai Shiatsu body therapy is an Oriental fusion of traditional Shiatsu, Thai and Chinese Massage. It uses Osteopathic type techniques, joint mobilisation, fascia release, remedial massage with underlying Yoga stretching and connection. Its foundation is based in traditional Chinese Medicine aligning with the bodies' organs, opening the Yin and Yang Meridians and touching on their specific points.
It combines Tao philosophy with its associating 3 treasures of Qi, Jing and Shen. Fuelling fatigue and dispersing tension in the mind body and spirit bring about balance and harmony.
What can I expect from a treatment?
An initial treatment consultation will include a general reading of your pulse, tongue and Hara, giving insights into to how you feel. Your practitioner will discuss any concerns you may have and your present issues.
A treatment is applied through your comfortable loose clothing and conducted on a shiatsu mat with pillow and blanket support.  Depending on your presenting problem, you may lie on your back, front or side positions which is excellent for pregnancy.
Your practitioner will use focused intention of touch through the hands, palms, thumbs, fingers, elbows, forearms, knees and feet with heartfelt energy to disengage any nervous and muscular tension.  You will receive passive, dynamic, isometric and spiralling stretches, likened to a lazy mans yoga that lengthens the muscles and deep connective tissues and supports your skeletal alignment.
Use of healing balms, oils or cupping, can also be included in the treatment.
Zenthai Shiatsu will leave you feeling as though you have melted into the earth and are deeply relaxed. You may notice healing sensations, such as warmth, decrease levels of pain and a unique hearted openness in your physicality.
How can Zenthai Shiatsu help?

Zenthai Shiatsu works on the meridians of the body as well as the musculature and can have a deeper, internal effect on our health. Helping to release stress, balance hormones and regulate the nervous systems.
Zenthai Shiatsu is suitable for all ages and flexibility and is safe and effective during pregnancy.
It can help with the management and support of:
Hypertension
Chronic pain within the body eg. Injury, muscular dystrophy, myalgia
Arthritis, and postural issues
Headache
Emotional & mental anxiety
Gentle realignment of the skeletal ligaments
Balance of the organs & digestive issues
Tight and painful fascia chains
Brings Qi life force throughout the endocrine system
Hormonal balance
Emptiness and chronic fatigue
It can help the mind & one to let go
Helps to ground your energy
More information at www.embodiments.com.au
What is DebraE ☆ Doula Support?
"The continuous presence of a support person reduced the likelihood of medication for pain relief, operative vaginal delivery, caesarean delivery, and a 5-minute Apgar score less than 7. " Cochrane review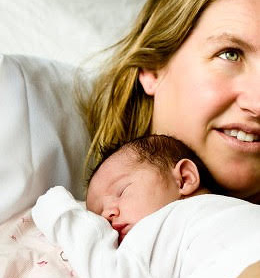 The word 'doula' — pronounced 'doo-la' — is a Greek word meaning 'woman servant or caregiver'. But has come to be known as someone who gives physical and emotional support to the mother and her partner during pregnancy, labour and postnatally.
Doula Support serves women, partners and families in a heartfelt way that empowers freedom of choices in and around the miracle of birth. Whether it is in your home, hospital or birthing centre, to serve and be on call.
"Birth and death: there was the same consciousness of heightened existence and of her own elevated importance." J.K. Rowling
What can I expect from Doula support?
Your practitioner, Debra will provide a free meet and greet to talk about prenatal, labour and postnatal support.
Debra is still completing her training and is therefore able offer affordable rates in services that offer educational, physical and emotional support in whatever way is needed for you and your partner throughout all stages of pregnancy.
She is able to work alongside other support persons and medical practitioners such as Midwives and Obstetricians.
With over 10 years experience in body therapy, including Zenthai Shiatsu, Debra is able to offer bodywork during the labour to help with pain relief and relaxation. She has experience with pregnancy exercises using ball and bolster, one-on-one yoga, breath work and meditation. She is also qualified in Aromatherapy and can prescribe oils for pregnancy, labour and your newborn baby.
How can Doula support help?
Doula Support is about care giving and mothering the mother. It offers informative education that enables confidence in having a natural birth.
It enables new parents to have a deeper understanding of pre and post procedures and how you can make informed decisions. And can be vital when there is less support available, such as when new mothers are away from family and friends or single parenting.
And many more ways to help.
More information on www.debraestardoula.com.au
Our Zenthai Shiatsu and Doula Therapist
Debra McIntosh
1 hour Zenthai Shiatsu: $90
1.5 hour Zenthai Shiatsu: $135
2 hour Zenthai Shiatsu: $180
Intro Offer
2 x 1 hour Zenthai Shiatsu for $150
To be used within 3 month
Call Debra on 0423 761 515 or the clinic on 9482 4325
Please note:  This Mindbody online link will require a different log in to Kundalini House's platform.
Please call Debra if you have any problems.
Gift Vouchers available.
Eftpos/CC facilities available.
Health fund rebates may apply- please ask when booking.
Please view our cancellation policy.
Please be aware that if you need to reschedule or cancel, Kundalini House requires 24 hours notice, otherwise a $50 cancellation fee will incur.  Thank you for your understanding.

HEALTH CLINIC QUICK LINKS
Our Practitioners
Massage
Acupuncture & Chinese Herbs
Naturopathy
Osteopathy
Bowen Therapy
Kinesiology
Body Centred Therapy & EFT
Hypnotherapy
Holistic Living Coach
Psychology
Shamanic Journeying
Psychotherapy & Counselling
CyberScan, Health & Nutrition Coaching, Access Bars