This gentle natural therapy uses the muscles of the body and their response as feedback to monitor the different stress patterns and imbalances within the body's many systems.
Holistic Kinesiology is a unique complementary medicine that works with all aspects of your `self' – body, mind, emotions, energy and spirit – in order to empower you to heal and achieve your goals in life. This gentle natural therapy uses the muscles of the body and their response as feedback to monitor the different stress patterns and imbalances within the body's many systems. This stress can manifest into physical, nutritional, biochemical or emotional problems, resulting in dis-ease or illness.
Techniques are used to stimulate your body's innate ability to heal so that your body can re-establish balance and harmony, promoting healing and the capacity to achieve your goals and live the life you want.
or
Call our friendly reception
on 9482 4325
What can I expect from a treatment?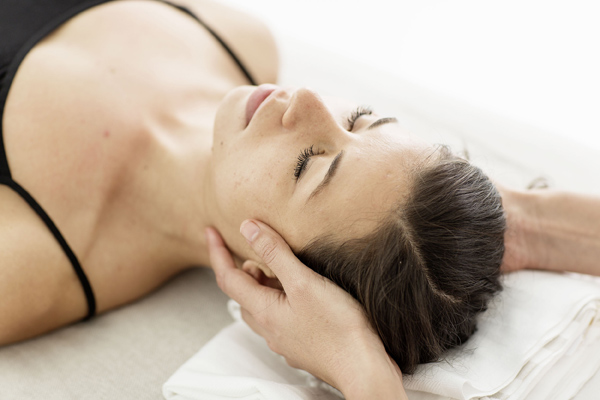 Kinesiology sessions are conducted with the client fully clothed lying on a massage table and all healing techniques are natural (drug-free). A case history will be taken in the initial consultation to establish the priority issue/concerns. Then gentle muscle monitoring techniques will be used to determine the underlying causes and treatments needed to balance the body on all levels. Each session is uniquely tailored to you. Your kinesiology practitioner works holistically, to align every aspect of your `self' towards achieving your health and life goals.
Some of the healing tools and techniques used in Kinesiology sessions:
Muscle Testing
Emotional Stress Release therapy
Chinese Medicine & psychology – Acupressure & Meridian balancing
Holistic Counselling
Traditional Indian & Tibetan medicine – Chakra balancing & Tibetan figure 8's
Flower Essence therapy (Australian Bush, Bach & Desert Alchemy)
Affirmations, Visualisations & Meditations
Blood & lymph reflexes
Sound & Colour therapy
Nutrition
Kinesiology is a great modality for children, as your practitioner can test the body for stresses and problems without having to directly broach the subject with your child, which can often be difficult or stressful for the child. Kinesiology uses a lot of techniques to help with brain integration and development and can be a safe and effective support for developmental problems and childhood stresses and anxiety.
How can Kinesiology help?
Kinesiology is a very relaxing and gentle treatment used to treat a wide range of problems associated with imbalance and stress within the neurological and structural systems of the body.
Physical pain and discomfort – Headaches & Migraines
Anxiety & Depression
Fatigue management – Sleep difficulties (Insomnia)
Allergies/Intolerances/Food sensitivities
Digestive & Immune conditions
Hormonal imbalances ~ PMS, blood pressure, adrenal stress, metabolism issues
Learning, Memory & Concentration difficulties
Nutritional & lifestyle support
Confidence & Self awareness
Goal setting – Personal Development & Improving Wellbeing
Behaviour patterns and addictions
Kinesiology is safe to use on newborns, children, pregnant women and the elderly.
Tarot and the art of listening to life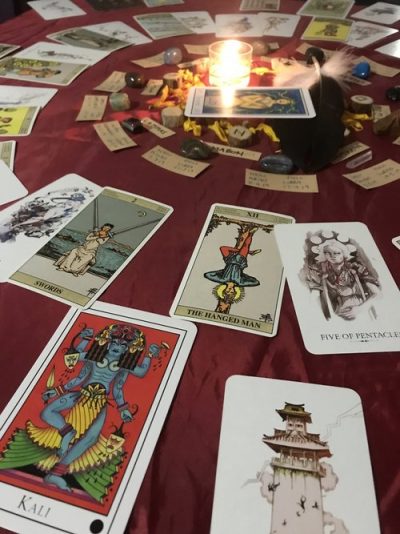 Kinesiology is the art of deeply listening to the body through muscle biofeedback, Tarot is the art of listening to the signs and resonance that life brings to us. Rebecca Van Horssen uses the deck to listen and uncover the magic of life through 2 ritual Tarot readings.
13 Moon Ritual Tarot
13 Moons is a ritual tarot reading that takes you through the next 13 moon cycles – a card for each new and full moon for a year including the astrological sign they are transiting, looking into the growth and potential coming up over that time. There are also cards for each sabbath/season celebration ie. summer solstice, spring equinox etc., and a card for the environmental factors for each month. It is a deep weaving that offers a potent insight into what someone's path and journey looks like, and where they will need to focus on to make the most of the energies, themes and opportunities for self-actualisation, self-knowing, and self-love.
While the tarot is usually seen as a divinatory tool, and in some ways it is, I practice with it in more a soul-centred way, which can be extremely empowering and liberating as it can help us see the patterns and paths to our best, evolved selves. It is also so much fun!
Investment: $180
Time: 2 hours
Tarot Reading
In an hour long tarot reading, we can explore a few themes or areas of your choice, or simply see what the cards have to say for a particular time period or area of your life. We may weave in your birth chart, flower essences and herbs depending on what shows up to be seen and healed. This is a wonderful opportunity to find some clarity or guidance in an ancient and powerful modality.
Investment: $95
Time: 1 hour
Tarot is an ancient and powerful modality that is as magical as it is grounded in real, applicable wisdom and insight. The layers of meaning in a tarot reading run deep, as we connect with archetypes, spirit, symbolism, the collective energy of the tarot, and our individual intuitive guidance and spirit allies.
I see consulting the tarot as a way to have a really honest, deep talk with yourself. While it can predict outcomes and guide you on your life path, the way I read the cards is such that it is more a reflection of what needs to be seen within you and what needs to be learned, than it is a divinatory tool, with hard and fast predictions. Rebecca Van Horssen
More about Rebecca's Tarot here.
Call 9482 4325 to book a treatment.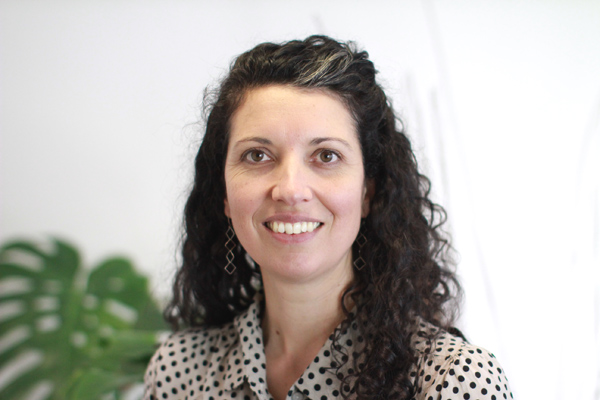 Billie Atherstone
Tina La Rocca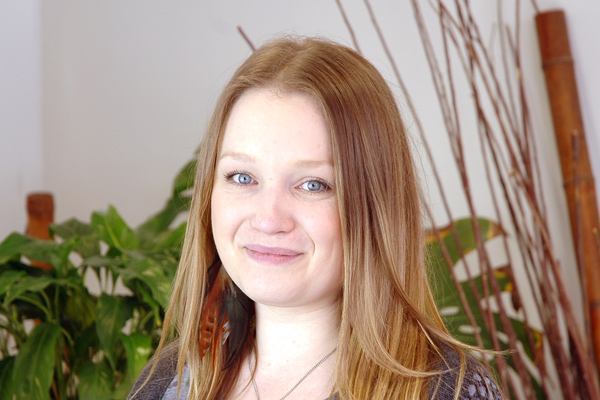 Rebecca Van Horssen
Beth Ladwig
Billie Atherstone
75 min consultation: $124
90 min consultation: $148
Tina La Rocca
1 hour consultation: $95
Petra Reich, Rebecca Van Horssen & Beth Ladwig
Initial 1½ hour consultation: $135
Follow up 1 hour consultation: $95
Concession available.
Call us on 9482 4325 to make an appointment.