Anna is now providing her amazing work in-house and through zoom or skype online. Contact her now for an appointment.
Every problem or difficulty resides in both the body and the mind. Anxiety, for instance, is an awful feeling that something bad is about to happen. In the mind, there can be self-blame, a sense that there is something wrong with me and I should not be feeling this way. From the body perspective, there are physical sensations that go with anxiety, which may include, tightness in the chest, constricted feelings in the heart and throat.
It may seem like these sensations are about what is happening in the present and we look around to find the reason for the distress. Actually, these feelings and sensations can have roots in the past, such as childhood abandonment, a tense family dynamic or a previous traumatic event. The previous trauma is activated and so the body remains in the state of the trauma.
The mind wants to get rid of the uncomfortable feelings but the body wants to pay attention to them. The sensations are expressions of the both the trauma and the unmet needs at the time of the trauma. When we pay attention to the sensations we can meet these needs and integrate and metabolise the trauma so that it does not continue to replay itself in the body and the mind. The most basic of these needs is loving, non-judgemental presence. This is the ground for healing.
BCT enables you to listen to pay attention and be present in this unconditional way. It is almost impossible to do this by yourself because the material/sensations can seem overwhelming, but with the presence of a Body Centred Therapist you can reach places within yourself that have been longing to be seen and felt. By sinking into the body and acknowledging the sensations we can unlock information that the mind did not have previous access to.
The fundamentals of BCT are:
There is nothing wrong with you. It is not possible to have a wrong sensation in the body.
Physical sensations are the language or your body and your subconscious.
There is incredible wisdom, clarity, and the instinct for finding solutions to our life challenges within you.
The access to this wisdom is via the sensations we feel in the body.
What really makes us feel happy is a deep sense of connection with ourselves and therefore with others, nature and the world.
What can I expect from a treatment?
Body Centred Therapy sessions begin with talking through your current situation. The rest of the treatment is conducted on a massage table. Slow strokes are used to open the energy/communication channels in the body. These strokes are listening for where the body is open, and where the body has some information to explore, release or reveal.
Your therapist will listen through their hands and body with an attitude of complete acceptance. It can be very still and slow.
The person receiving the BCT listens at the same time; it is like a mindfulness meditation. They listen by noticing the sensations they are feeling. There may be silence or a conversation about what you are both experiencing. When there is some stored material that is ready to heal, it can reveal itself through sensations, emotions, visions and insights.
Each session is unique, leaving you feeling deeply connected with yourself, relaxed and with deeper understanding, self-acceptance and compassion.
How can Body Centre Therapy help?
Wrong tears VS not wrong tears
BCT can address the following and more:
Anxiety
Depression
Relationship problems
Stress
Compulsive behaviours and habits
Fears and phobias
Motivation
Physical/chronic pain
Emotional Freedom Technique (EFT)
Emotional Freedom Techniques (EFT) is an emotional healing technique, which is based on a revolutionary discovery that goes against most of the beliefs of conventional psychology. It contends that the cause of all negative emotions is a disruption in the body's energy system.
Essentially, EFT is a form of "psychological acupressure" – except that we don't use needles. The approach relieves symptoms by tapping on various body locations connected to the energy meridians described in acupuncture. This tapping balances the physiological systems that become disrupted when we think about or experience an emotionally disturbing circumstance. Once balanced, the upset is usually resolved – the memory stays but the emotional charge is gone. Typically the result is lasting and is also accompanied by positive changes in thinking. The technique is easy to learn and ideal for self-help.
EFT has been successfully applied to treat a wide range of emotional problems and issues, including:
Anxiety, fears and phobias
Trauma and Post Traumatic Stress Disorder
Grief / anger / guilt
Limiting beliefs
Repetitive negative thoughts / reoccurring memories / obsessive thinking
Limiting behaviours such as overeating, smoking, addictions
Physical symptoms/pain and ailments
"I have found that incorporating my BCT skills with EFT has enabled substantial transformation to occur very quickly for my clients." Anna
Benefits of EFT
Directly target specific issues and impediments to goals
Fast uncovering of the source of your issues, accessing answers to long-held questions like; "why do I feel this way when it doesn't' make sense?" or "why can't I change?", or "why do I keep smoking when I know it's no good for me?" etc.
Accessible to anyone including people who are:

Overwhelmed
Have difficulty discussing their issues
Sceptical of therapy
Feel frozen/Disconnected from their feelings/body

The process itself makes you feel safe while working with deep issues/non-confronting
Research
Some excellent results are being reported in research studies being conducted worldwide on EFT.  A study at Curtin University in Western Australia by psychologists Steve Wells, Kathy Polglase, Henry Andrews, Patricia Carrington, and Harvey Baker found EFT to be successful in treating specific phobias and the results were superior to a more traditional treatment. Behavioural shifts achieved in the 30-minute treatment sessions were maintained at follow-up 6-9 months later. This study was published in the prestigious peer review journal Journal of Clinical Psychology, September 2003 edition. If you want to read more about this research click here.
​Researchers in the USA are mapping the physiological effects of the approach and finding that major changes in functioning can occur when people tap on the meridian points. Most people start to relax almost immediately, and report that their traumatic experiences are less bothersome after EFT treatment.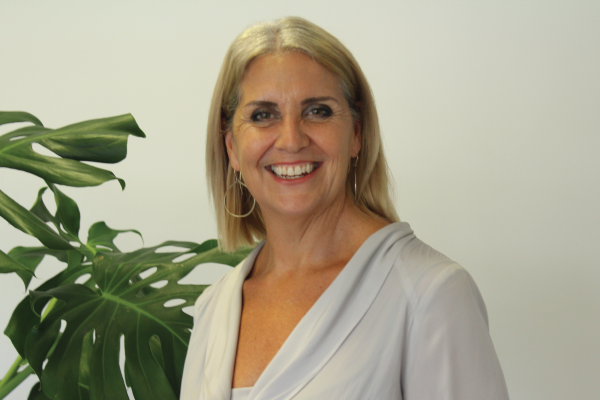 Anna Papadakis
90 minutes: $180
BOOKINGS
Book a treatment by contacting Anna – 0408 954 120 – anna@openingtolife.com.au or call the clinic – 9482 4325