Kundalini House has a team of professional and passionate practitioners to help guide and look after you during your pregnant months and beyond.
Chinese Medicine Acupuncture & Herbs
Chinese Medicine Acupuncture has been used in pregnancy for centuries and can work to optimise health and reduce some symptoms. It can assist with increasing circulation to the uterus and strengthening the immune system. This is such an important time and Acupuncture can help to relax you and release unwanted in the body.
There is increasing evidence to suggest Chinese Medicine and Acupuncture can help with the management of a number of different conditions during pregnancy.  Please speak with one of our Practitioners of staff about how we can assist you.
Pregnancy can be a joyful time but can also be unexpected or trigger past experiences or birth trauma. At Kundalini House we have experienced practitioners who can work with you to help with issues as they come up, as well as anxiety or pre and post-natal depression. Acupuncture can help to regulate and calm you during this time.
Our practitioners are experienced and passionate about pregnancy and can work with your Obstetrician or midwife to help you to achieve a safe and healthy pregnancy.
Chinese Herbal Medicine
We also offer Chinese Medicine Herbs during pregnancy, using formulas, which have been used for centuries for pregnancy. Our practitioners are experienced and qualified to prescribe the right formula for you. We use organic herbs where possible and our granules have been tested for heavy metals. But we understand that some people prefer not to use herbs during this time, which we are happy to comply with, please let your practitioner know during the start of your appointment.
Investment
½ hour appointment: $70
1 hour appointment: $100
1 ½ hour appointment: $125
Initial Acupuncture appointment: $125
Herbal Consult: $65
Concession available
Simply book an Acupuncture appointment and state in booking notes how many weeks pregnant you are.
Prenatal Massage is a specialised Massage tailored to meet the expectant mothers needs. Massage can play an important role in maintaining health and comfort during this important time of your life.
In Pregnancy you can experience pain through your hips, shoulders, lower back, arms and feet due to the changes taking place in your physical body and hormones.
Investment
½ hour appointment: $70
1 hour appointment: $100
1½ hour appointment: $130
Simply book a massage and state in booking notes how weeks pregnant you are.
Taking care of yourself after the birth of your baby is very important and Massage can be highly beneficial to help recovery and support during a physically and emotionally challenging time. The mother must be cared for and supported so that she and her baby can bond and recover after the birth.
This is also a time when your neck and shoulders can become sore and tight during breast feeding or simply holding and rocking your child. Massage provides a nurturing and supportive space to help you feel cared for.
Investment
½ hour appointment: $70
1 hour appointment: $100
1½ hour appointment: $130
Simply book a massage and state in booking notes how long it has been since you gave birth.
Bowen therapy is safe and effective during pregnancy. With specialised rolling techniques, which create positive and effective change in the body. Bowen can help with alignment during this time as well as working with sensitive soft tissue around joints. It is especially effective with pelvic instability, jaw pain, headaches, back pain, sciatica and carpal tunnel syndrome.
We recommend a Bowen treatment at 33 weeks to ensure optimal fetal position at this time. As ensuring that your pelvis is aligned and well positioned will help the baby's head engage correctly.
Investment
1 hour appointment: $100
1½ hour appointment: $130
Simply book a Bowen Therapy appointment and state in booking notes how weeks pregnant you are.
Osteopathy can assist with reproductive problems, by ensuring circulation, balance and releasing tension through the pelvis and internal structures allowing health to be achieved in a gentle and supported way.
Osteopathy is a gentle and safe treatment in pregnancy, which helps with a wide range of pregnancy related problems. Pregnancy is a wonderful time to receive Osteopathy as the body is often more receptive to change, and old injuries and patterns can be treated through structural alignment and promotion of health.
Investment
Initial 1 hour appointment: $105
Return appointment: $85 for 30min/$95 for 45min
Simply book an Osteopathy appointment and state in booking notes how weeks pregnant you are.
Pregnancy is an important time to nurture and support yourself and your growing baby's nutritional requirements. Our Naturopath can help you with dietary advice and supplementation, including your folate and iron needs. They can help you with strategies for common pregnancy complaints such as morning sickness, stretch marks, leg cramps, and reflux.
Naturopathy can also assist with birth preparation, to ready the uterine muscles, assist the birth process and encourage a smooth delivery. As well as supporting you during the very demanding post-natal time, including breast milk production, nipple thrush, mood balance, sugar cravings, weight management and fatigue.
Investment
Initial consultation: $105
Follow up 90 min consultation: $140
Follow up 60 min consultation: $100
Follow up 45 min consultation: $80
Acute consultation: $60
Simply book a Naturopathy appointment and state in booking notes how weeks pregnant you are.
Hypnobirthing teaches the practice of breath work ,relaxation techniques, endorphin triggers and visualization to encourage a more comfortable, safe, natural birth. The process encourages you to experience your baby's birth in harmony, helping the process to be a flowing, natural, experience.
Learn how to:
your body and the natural process
the power of the breath and hypnotherapy techniques to deeply relax and connect with your body
the physical and emotional pain often associated with birth

connecting deeply with your baby and the process
Hypnotically prepared births have shorter stage 1 labours, less medication and more spontaneous deliveries. Hypnosis has been proven to significantly reduce pain and fatigue during labour and women have quicker postnatal recovery.(1) Hypno-birthing teaches you to use the power of the breath to control fear and pain. It teaches deep connection with your body and your baby. It encourages further release of your relaxin hormone.
Learning these Endorphin triggers enhances flexibility and creates an easier experience. Hypno-birthing gives you the ability to have a powerful connection with your baby – and to use this connection technique – visualising your baby's journey through the delivery. Your body automatically forms your baby from the moment of conception for you, from you. Naturally it has the ability to automatically open, relax and deliver your baby safely and smoothly into your arms.
More information about Hypnotherapy
(Madden, middleton , Cyna, Matthewson & Jones 2011) "

The Journal of Perinatal Education"
Investment
3 Private Sessions including, recording/practice schedule/information pack: $450
Attend with birth partner or alone
Bookings

Call Jane Johnston on 0417 545 475.
Placenta encapsulation is a safe and easy way to get the benefits of your placenta. For your ease, Anna will come to your place of birth and pick up your placenta and carefully prepare it with special herbs and dry and encapsulate it. Placentas are thought to hold the imprint of your child and are buried by many cultures, and Anna lovingly prepares and dries the placental sac for you to keep or bury yourself.
Investment
Encapsulation: $350
Tincture: $150
Both Encapsulation and Tincture: $475
Bookings

For more information contact Anna Papadakis on 0408 954 120 or via her website.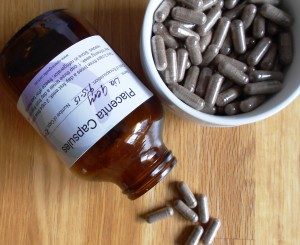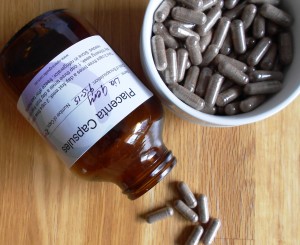 A BCT session will help you learn to use your breath and awareness to allow your body to open, remain present to sensations and relax and go deeply within yourself. As well as allowing you to start to trust your body's instinct and innate wisdom. These skills assist you to surrender to the individual pattern and rhythm of your baby's birth.
Investment
90 minute treatment: $180
Bookings

For more information contact Anna Papadakis on 0408 954 120 or through her website http://www.annapapadakis.com.au/

FERTILITY & PREGNANCY QUICK LINKS
Pre & Post Natal Massage
Pregnancy Induction
Fertility Support
Prenatal Yoga
Mums & Bubs Yoga
Placenta Encapsulation