What is Reiki?
Rei: Universal Life Energy, Spiritual Consciousness, All Knowing
Ki: Breath, Life Force, Vital Radiant Energy
Kundalini House in North Fitzroy offers Reiki, an holistic form of energetic bodywork which enables physical, emotional and spiritual imbalances to align for a higher state of wellbeing.  It is a hands-on modality that allows your already existing energy to move more freely within your body, encouraging any areas of obstruction or stagnation to flow, thus creating a cleansing process.  Reiki is wonderful as a stand-alone treatment or it can be the perfect complement to other health therapies.  It is a completely safe system of working with energy at a deep level, where many illnesses and imbalances can originate. Your body is designed to maintain a status of health and is constantly, automatically always striving towards this.  Reiki can be a great support in this regard.  
When undergoing a Reiki treatment you will remain fully clothed and placed comfortably on a treatment table, or seated if preferred.  Reiki is not a physically manipulative modality and it can bring a great sense of relaxation, so it is perfect for stress.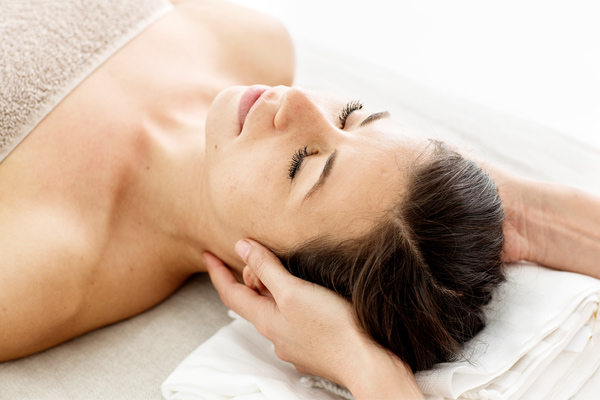 Reiki is a relaxing therapy, that can be used with the following problems:
Calming the nervous system in times of stress

Insomnia and sleep issues

Headaches and other body pain

Deep rest and relaxation

Reconnecting with self

Support you during stressful situations or life events

A quarterly Reiki session can help you to keep balanced during seasonal transitions

Reiki can be the catalyst in activating our bodies natural healing abilities and may help you gain clarity
Luisa Scire
Kathrin Schmieder
1 hour Reiki: $90
Concession: $85
Either book online or call us on 9482 4325 to make an appointment.
Gift Vouchers available.
Eftpos/CC facilities available.
Health fund rebates may apply- please ask when booking.
Please view our cancellation & refund policies.
Please be aware that if you need to reschedule or cancel, Kundalini House requires 24 hours notice, otherwise a $50 cancellation fee will incur.  Thank you for your understanding.