Tired of the same old arguments with your partner? Don't give up until you've tried Emotional Focused Therapy for Couples.
Our Counsellors are now providing telehealth consultations as well as face to face. Take the first step, email or call to discuss further or make an appointment.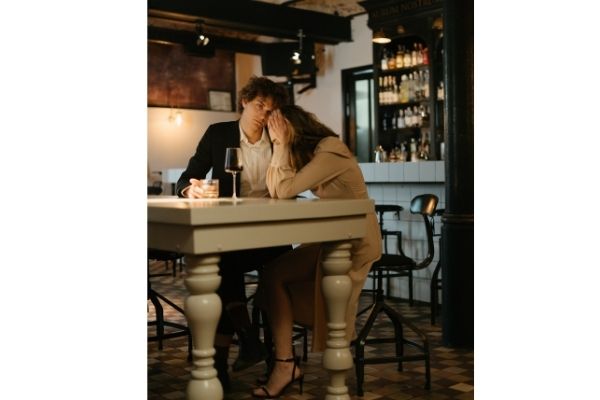 When an important relationship becomes strained or distressed, the pain can challenge you to the core. Our Relationship Counsellors will work with you in order to reveal the dynamics of your relationship – the patterns that you have built to protect the wounds that you have suffered.
Together you will explore and uncover the hidden beliefs and unconscious drivers that are the triggers of your difficulties in relating to yourself or your partner. They will support you to become more conscious of what is going on when you are feeling misunderstood, betrayed or isolated.
What is EFT?
All couples have a negative pattern that develops when they are in distress, which EFT calls the demon dialogues. When we are in this place it might feel like you don't know how to talk with each other. This is where therapy will help to bridge the gap between you. With this new awareness you will be able to understand how you've created the distance and disconnect in your relationship, which has created such intense loneliness and longing.
When you are able to understand how you got to this place in your relationship, it creates a map of what is going on for you and your partner so that you can change and deepen the connection between you. Counsellor, Lee Beaton's goal is to help couples in distress to rebuild and strengthen their connection with each other and help them to create a more secure and loving relationship. She uses Emotional Focused therapy, an evidence-based Couples Therapy which has been shown to have an 87-90% improvement rate and a 70-73% success rate.
A relationship that thrives and gives you fulfilment will bring the kind of lasting happiness that enables you and your partner to grow and create deeper bonds.
How can Relationship Counselling help?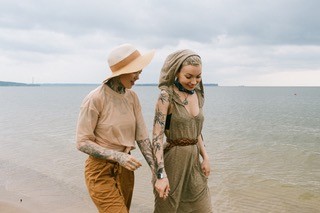 Relationships Counselling is ideal for couples who:
Want to find a way forward to a more intimate and fulfilling relationship.
Feel lonely and disconnected, and as if nothing gets resolved.
Struggle to communicate and understand one another effectively.
Are stuck in repeating cycles of conflict & misunderstanding.
Lack feelings of warmth and connection and feel instead that feelings of anger and resentment are taking over.
Are experiencing sexual difficulties, such as problems with intimacy or very different levels of sexual desire.
Feeling dissatisfied or unhappy.
Want to build an intimate connection.
Are having problems with parenting.
*EFT Relationship Therapy teaching bonding science. Rejection by those we depend on registers similarly in the brain as physical pain.
Relationship Counselling and Families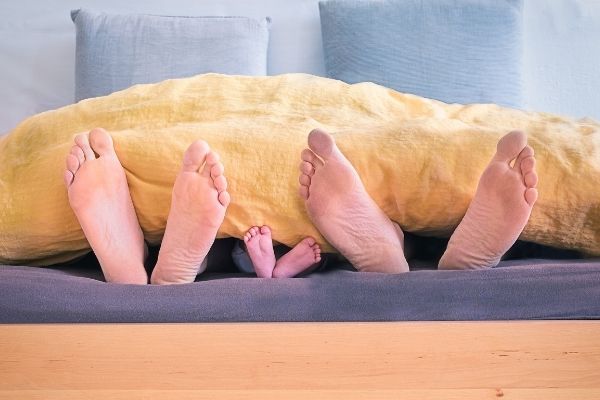 Strong relationships lead to healthy families, yet parenting can be a difficult experience. Our own childhood experiences and expectations of what it means to be a parent can mean we have different styles of parenting, which can sometimes lead to conflict.
Relationship counselling can help you to understand more about your parenting styles, and what your needs are as individuals and as a couple. It can also help you understand the differing needs of each child, and how this impacts on the family dynamic.
What does couples therapy involve?
There can be no knowledge without emotion. We may be aware of a truth, yet until we have felt its force, it is not ours. To the cognition of the brain must be added the experience of the soul.—Arnold Bennett
Couples counselling sessions in North Fitzroy, begin with an understanding of where your relationship is currently. Using a range of approaches, including Emotion-Focused Therapy (EFT), your therapist creates an empathic relationship that facilities healing. In this safe and confidential environment, you are able to explore who you are, begin to accept yourself and your experience and see a path for transformation.
Emotion-Focused Therapy (EFT) uses strategies that promote awareness, acceptance, regulation and transformation of emotion. The practice is based on an understanding of the role of emotion in facilitating positive change.
A series of sessions is generally recommended to establish a trusting space to share, and build the foundations for a stronger relationship.
Lee Beaton:
Please call Lee on 0491 638 124 to discuss further or make a booking.
Investment:
Couples: Up to $200 for 75 mins
Individuals: Up to $175
www.leembeaton.com
Eleni Neville:
Individuals: $175
Couples $195 AH $220
Bookings: 0408 539 266
 No Medicare or private health rebate available
EFTPOS/CC facilities available.