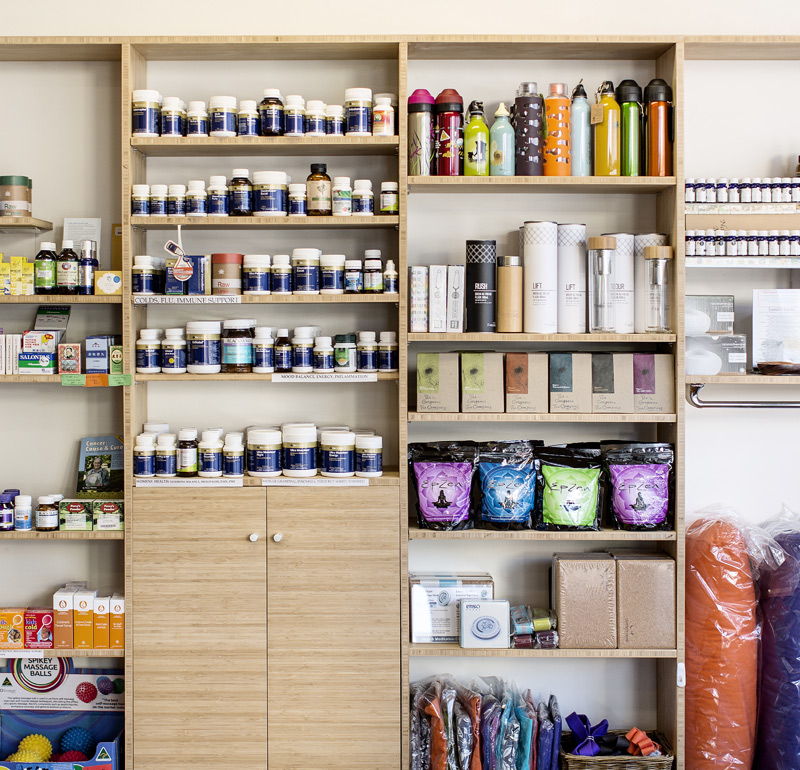 Our Health & Wellbeing Shop
If you would like to make a purchase from the store at this current time you can contact reception on
9482 4325 to check for your desired purchase and make a time to come in store.
We strive to stock our shop with environmentally sustainable and natural products that make you feel like you're not only looking after yourself but our earth. Where possible we like to support local small businesses and our community. We have a large range of yoga accessories and everything you need for your practice both at Kundalini House and at home.
If you have questions regarding supplements and healthcare, we have a qualified Naturopath on the floor four days a week. Naturopathic consultations are also available for more comprehensive advice. See our Naturopathy page for more information.
Come in and visit our shop to browse our products.
Current reception hours due to COVID-19 Restrictions:
Monday 9am – 5pm, Tuesday 9am – 1pm, Wednesday 9am – 1pm, Thursday 9am – 5pm, Friday 9am – 3pm, Sayurday 9am – 2pm, Sunday Reception Closed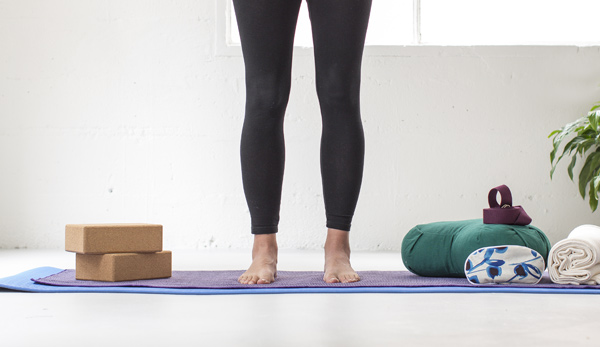 YOGA CLOTHING & ACCESSORIES
Stretch Now Eco Yoga Mats (4mm & 6mm )
Yoga Design Lab Infinity Mats (5mm)
Yoga Design Lab Yoga Wheels
Yoga Design Lab Yoga Straps
Infinity Cottage Yoga Straps
Stretch Now Yoga Bolsters (round and oval)
Stretch Now Yoga bags
White Yoga clothing range
Dharmabums clothing range
Boody underwear and clothing range
Organic cotton t-shirts and singlets
Malas and handmade crystal necklaces
Mantra bangles
Everest woollen blankets and wraps
Saarde blankets, wraps and scarves
Headscarves (Rraps, White Yoga, Infinity Cottage)
Kundalini yoga books & CDs
Infinity Cottage handcrafted foot socks
Bath and body:
Epzen Magnesium Salts
Gumleaf Essentials : essential oils, pulse point rollers, hand creams, bath soaks and room sprays
Ahimsa Essential Oils
Sadhu Skin Care
Weleda baby care and lip balm
Hurraw! lip balm
Intuitive Whispers Breast Care Deodorant
Dr. Organic Deodorant
Black Chicken Axilla Paste
Infinity Cottage Linen and Cotton Eye Pillows
Byron Naturals Ear Candles
Neti Pots
Natural Instinct sunscreen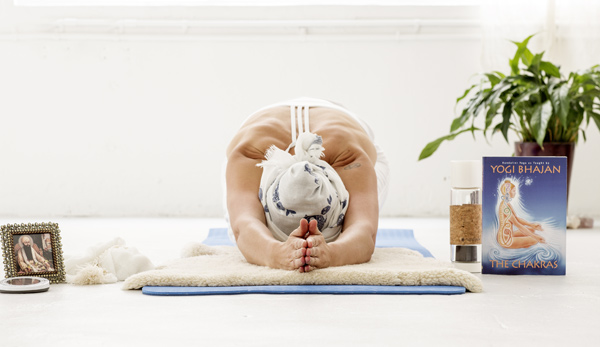 HEALTH, GIFTS & ESSENTIALS
Pain management and relief:
Fisiocrem
Zheng Gu Shui Linament
Tiger Balm
Spikey Balls
Ancient Secrets Magnesium Spray
Infinity Cottage Wheat Bags
Supplement brands:
Owen Homeopathics
One Drop Vitality homeopathic blends
Schuessler Tissue Salts
Bach & Australian Bush Flower Essences
Fusion Health
Metagenics
BioCeuticals
Orthoplex
Chinese herbs and tonics
Liquid naturopathic herbs
Kiwiherb
Home (including space clearing):
Lord Ganesh and other idols
Essential oil diffusers
Salt lamps
Selenite lamps and tealight holders
Willow Craft Birthing Candles
Gumleaf Essentials Aromatherapy Candles
Five Elements Incense
A wide range of personal development books
Relaxation CDs
Higher Living Parenting Oracle Cards
Luvin Life smudge sticks and palo santo
Teas and tonics:
Yogi Tea
Kundalini House handcrafted teas
Oyster Shells & Dragon Bone handcrafted teas
Nutra Organic bone and vegetable broths