We are still providing Naturopathy & Kinesiology treatments during the COVID 19 pandemic. You can also book in for an ONLINE treatment for Naturopathic and Immune support.
Please contact the reception to organise a time.
Or call our friendly reception
03 9482 4325
Naturopathy encourages the body's own healing potential to address physical, mental and emotional imbalance. Treating the cause of ill health is central to naturopathic philosophy, with an emphasis on disease prevention. Gentle, non-invasive therapies are used such as herbal medicine, nutritional and dietary therapy to remove obstacles to health and strengthen and stimulate the healing process.
The digestive system is paramount in maintaining health in the body, as we receive all of our nutrients and building blocks for our body to function and repair. Naturopathy specialises in this area: educating you in the right dietary choices and helping you to keep your digestive system healthy and functioning well.
What can I expect from a treatment?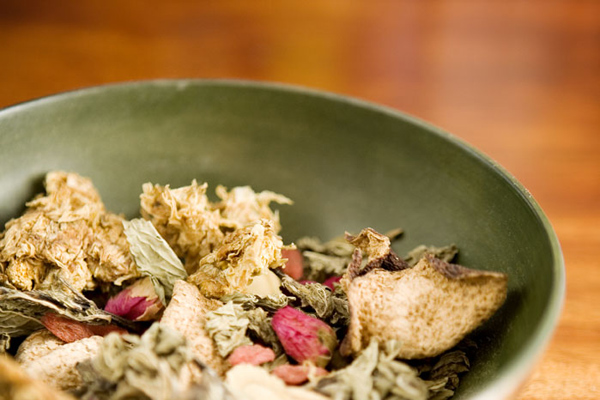 A thorough case history is taken which explores all aspects of health including current and past conditions, as well as the effect of external factors such as stress, diet, lifestyle and the environment.
Physical examinations may include iris, tongue and nail analysis, zinc testing, and blood pressure.
A holistic treatment plan is tailored to each individual and may include herbal and nutritional medicines where needed, dietary suggestions, recipes, handouts, and lifestyle considerations.
Please bring to your consultation any recent medical tests, as well as details of any prescribed medications that you are taking.
How can naturopathy help?
Our Naturopaths work holistically to bring health in all aspects of your life, guiding you in what lifestyle and dietary choices will be best for your body type and situation. They use evidence-based research to prescribe the best supplements and herbs for you and can help with the following:
Pregnancy and Fertility
Female reproductive & menstrual problems including PMS, painful periods, irregular cycles, vaginal infections/thrush, PCOS, endometriosis, ovulatory disorders and fibroids.
Children's health
Recurrent colds and infections
Food allergies and intolerance
Eczema/dermatitis/nappy rash
Digestive complaints & colic
Fussy eating
Sleep problems
Teething
Stress
ADHD
General
Stress, anxiety, depression, mood swings, sleep issues, fatigue
Digestive disorders – IBS, bloating, candida/thrush, cravings, reflux, pain
Allergies, hay fever, sinusitis
Skin problems – eczema, psoriasis, acne
Low immunity, Colds & Flu, Respiratory illness, Asthma
High cholesterol
This list is by no means exhaustive, so please contact us if you wish to discuss a specific issue.
Naturopathy is safe and effective during pregnancy. Please see Pregnancy support and Fertility support for more details.
Options for Naturopathic support

General consultation
As described above, enjoy a consultation with one of our professional practitioners. The initial 1-hour consultation is to learn your full health history and determine the best treatment moving forward. Follow up consults are generally 45 minutes and your practitioner will schedule them depending on your specific health concern.
Acute consultation
If you have an acute health issue that is relatively uncomplicated, the acute consultation is perfect for you. Uncomplicated issues such as colds and flus don't always require an hour long, in-depth visit to your Naturopath and whether it's boosting your immune system or soothing a sore tummy, we can give you on the spot support for your vitality and wellness.
We are committed to integrative medicine and collaborating with doctors, allied health professionals and other resources, so we will refer on if the condition is more complicated or requires medical attention.
Some conditions suitable for quick scripts would be:
Acute Respiratory infections – coughs, colds, sinus infections (in early stages)
Headaches
Children's health – gastro, colds and flu, fever
Sub-acute and early stage urinary tract infections (UTI's) (in the first few days)
Gastrointestinal issues – cramping, bloating, wind
For reasons of convenience, acute consults can be over the phone if you are feeling too unwell to come in and we can post your products out same day or have a friend pick it up.
On the floor shop assistance
Have you got simple questions about products, supplements or your health?
At Kundalini House we are dedicated to providing professional natural health care to the community and a qualified Naturopathic practitioner is on hand to help you answer these questions. We have a large range of 'practitioner only' products that are safer, more effective and more reliable than over the counter retail products. Our on the floor therapist can help you with simple Naturopathic advice.
Pregnancy & Fertility Support
Preconception and pregnancy are important times to nurture and support your self. Naturopathy is safe and effective during these times and your Naturopath can help you to navigate the different health and nutritional requirements during this time. As well as dealing with some important fertility issues, such as PCOS, endometriosis etc. Please see Pregnancy support and Fertility support for more details.
Flower Essence Meditation
Plant essences have long been used to bring the mind and body back to a state of balance and well-being.  Expert medicinal herbalists and other intuitive healing practitioners from around the globe have received, through meditation, the emotional blueprint of each plant, discovering a particular group of emotions that resonates with each flower.  The accuracy of each of the flower essence messages has been validated by many who have taken them.
For instance, the Australian bush flower essence, Sturt Desert flower, releases long held sadness and trauma related to loss, often of a key person in your life.  The essence supports you to be able to lovingly release this grief; without feeling as though you are drowning in the pain of this loss.
During a treatment you will select the set of essences that speak to you, drawing out the issues your conscious and subconscious mind needs to work on.  You will then experience an hour and a half of deep intuitive meditation guided by your chosen essences. By holding acupressure points, key information can be released and accessed through your body.  At times this information may be verbally explored with your practitioner.
Each session is unique to the person however treatments may be useful for:
Changing unhelpful repeated behaviour and thought patterns.
Anxiety, depression, sadness, anger, terror.
Procrastination, creative blocks, finding your individual creative expression.
Releasing inherited familial patterns
Insomnia
Stress: work, family, life balance
Repeated illness
Digestion complaints: bloating, pain, constipation, reflux.
Skin complaints: acne, rosacea, psoriasis.
Respiratory complaints: coughs, colds, flu.
(Please note these treatments are designed to identify the emotional blocks that are causing the body to create physical symptoms. Please see Naturopathy and other Health modalities for medicinal support.)
Often information that is critical to changing our perspectives and helping us to open locked doors in our hearts can arise during these sessions. Your issues will not be done and dusted when you leave but you may experience a powerful sense of peace and a deeper connection to who you are and the ways you can step forward in your life.
Beth Ladwig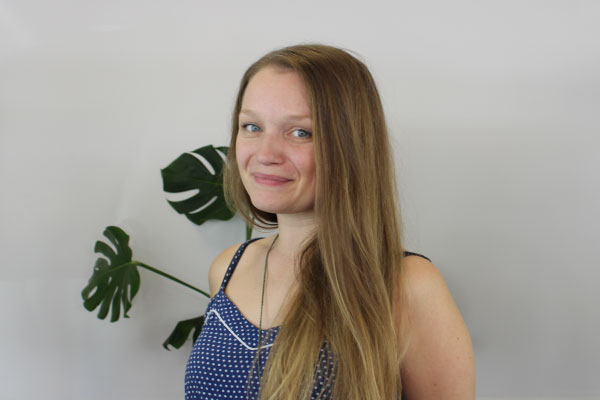 Rebecca Van Horssen
Initial consultation: $105
Follow up 90 min consultation: $140
Follow up 60 min consultation: $100
Follow up 45 min consultation: $80
Acute consultation: $60
Couples consultation: $175
Flower essence meditation with Beth: 1.5 hours – $135
Includes a bottle of your selected essences
All consults are via telehealth at this time. Oct 2020
Concession available.
Either book online or call us on 9482 4325 to make an appointment.