Count your Blessings and Spread Your Wings at this especially Sagittarian Full Moon
The Sagittarian Full Moon illuminates our aspirations, occuring at 6:30 pm on Monday the 17th July at 26 degrees of Sagittarius as A Flag Bearer in a Battle. This speaks to having the power of one's convictions and fighting for political ideals, a cause perhaps sharpened since the recent Federal election. The Jupiter Neptune square that pervades 2019 is exact at this Full Moon, so we can anticipate some sort of blurring of the line between fantasy and reality, with fact checking in order. With both planets in their favoured signs, Jupiter and Neptune are inspiring some sort of a spiritual awakening and encouraging visionary goals toward the global reset that we can expect from 2020. Jupiter in Sagittarius also aligns with the Moon, ensuring that our emotions will be larger than life at this fiery Full Moon. While the recent New Moon in Gemini was relatively unencumbered, the Sagittarian Full Moon packs a punch, with many planets in a cosmic dance with each other (although not directly the Sun and Moon). Avoid disagreements, stay generous and focus on what connects you with others and humanity.
Jupiter in Sagittarius is leading us towards expansion and growth and a belief that things are good and getting better. Simultaneously, Saturn, also at home in Capricorn as it has been for some time, is keeping us a little cautious and reminding us of the importance or remaining steady and focused on the longer term. This push-pull dynamic is very much in evidence in June, particularly from the 9th to the 24th of June. However we can draw on Jupiter's faith and enthusiam to stretch us further and to keep us optimistic and interested in natural justice.
Mars, the action planet, is in sensitive Cancer until the 1st of July. It is closely aligned with Mercury, while also sharing space with the North Node. This line up ensures that home, family and emotional safety issues are squarely in the frame as we head into winter. With Mercury in the emotional sign of Cancer, it is important to recognize the alignment of words and emotions, with mind and heart. Between the 14th and the 22nd of June expect some volatility, as Mercury and Mars oppose Saturn and Pluto in Capricorn, bringing a fiery clash of wills and words. At best this can be a powerful force for deep regeneration and transformation of existing power structures, at both a personal and collective level.
The Sun also moves into Cancer in the very early hours of Saturday the 22nd of June, marking the shortest day of the year, also known as the Winter Solstice. Neptune stations to go retrograde on that day inviting a collective outpouring of emotion. This will lead us into another eclipse season in July.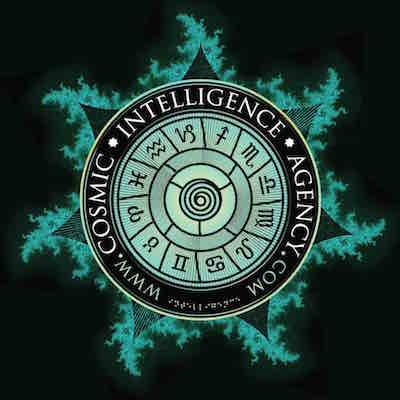 Gillian Dwyer is a Melbourne astrologer Agent 25 of the C*I*A and frequent participant at Kundalini House