As the beautiful Autumn days arrive, so do the scarves and woolly jumpers!  The change in temperature is a reminder to prepare our bodies for the upcoming winter.
So what are the essential nutrients for the prevention of the winter "lurgies"? our common colds or flu's? This will vary from person to person, but let us look at our favourites: vitamin D, vitamin C, vitamin A & E, Zinc and Iron.
Why these?
Vitamins A & E are essential, as they strengthen our internal membranes; the internal tissue from our mouth to our colon. Membranes are like the seal around a tap, when they are strong they keep pathogens (bacteria & virus's) separate from our organs, and our body can eliminate them. If not, then pathogens can enter through the membrane and build a home, causing symptoms, for instance, an aching body, runny nose and a sore throat. That may be fine if its a 2 day experience, but drag this out over 2 weeks and our ability to resolve these infections and prevent another, decreases.
To eliminate these pathogens, our body builds immune cells and all the above nutrients are instrumental in this process. If we do get symptoms, then these nutrients may offer us the support we need to resolve the infection faster. Once we get over the infection we may need to keep including these nutrients in our diet to prevent another "lurgy". To find out if you require initial or ongoing supplement support, it's a good idea to get an assessment from a Naturopath.
I've included two recipes, one vegan/vegetarian friendly and one with fish that reflect the above nutrients.  Happy feasting!
Food for thought (note: only the focused nutrients have been described, these foods also contain other essential nutrients that are not listed)..
Hearty Roast Pumpkin Soup. Serves 4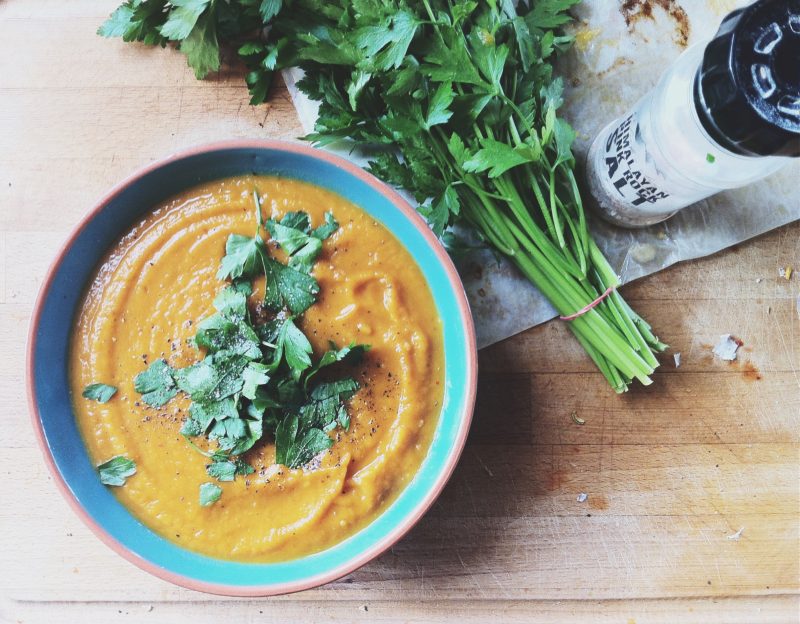 2 cups pumpkin pieces: vitamin A
4 cups vegetable stock
2 cloves garlic, chopped (note: fresh garlic is better for its immune enhancing properties. Add in raw at the end of the soup if possible)
½ cup carrots, chopped: vitamin A
1 cup sweet potato, chopped: vitamin A
1 leek, diced: vitamin A, E, iron &  trace of zinc
1 tsp ginger, grated: great for inflammation in the body
1 tsp ground cumin: traces of vitamin E, A, iron, zinc
1 tsp turmeric: Trace of vitamin E, iron & zinc
1-2 cups parsley, chopped: vitamin A, E, iron, zinc
coconut oil to brush if required.
Preheat oven to 200 degrees. Roast the pumpkin pieces and sweet potato in a tray in some water (top up as required) or brush with coconut oil, cook for 30-40 minutes. In a separate saucepan, heat the stock, add all the remaining vegetables and spices (except the garlic and parsley) and cook gently until soft. Add in the cooked pumpkin and sweet potato and puree or leave. Serve with parsley, garlic & a squeeze of lemon as this increases the absorption of minerals from plants.
Lemony Lemony Fish, serves 4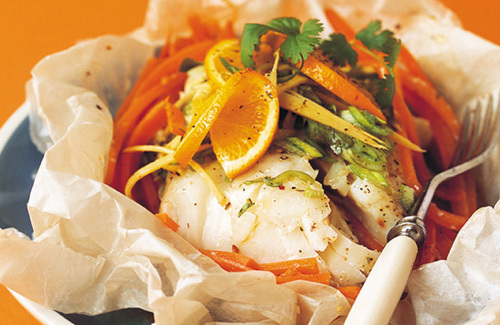 4 fish fillets (mackerel, cod or perch 200-250 grams each): vitamin A, E, zinc
½ cup lemon juice: vitamin A, C, traces of iron & zinc
1 stalk lemongrass, finely diced: vitamin A, C, iron & zinc
2 tsp dried lemon myrtle or zest of 1 lemon: traces of vitamin A, E, zinc & iron
Marinate fish fillets in lemon juice and lemongrass for 30 mins. Preheat oven to 180 degrees. Place each fillet on a rectangle of baking paper large enough to enclose each parcel. Divide remaining marinade between each parcel. See Option below to add vegetables, and sprinkle with lemon myrtle or zest. Wrap up parcels to enclose fish, and bake for 30-40 minutes until fish is cooked.
Option
Add finely sliced slivers of leek, carrot, beans, snow peas, ginger, celery, capsicum or zucchini on top of the fish before enclosing parcel and baking: zinc, vitamin C, vitamin A.
Serve on a bed of fennel (vitamin A, C & traces of iron & zinc) or celeriac mash (traces of iron, zinc and vitamin E) plus steamed spinach (traces of iron, zinc and vitamin E), broccoli (vitamin A & C, traces of iron and zinc), asparagus (vitamin A, C, E and traces of zinc) or green beans (vitamins A, C, iron and traces of zinc and vitamin E) with sesame seeds (traces of iron and zinc) and lemon juice.
Recipes are from "Very Wellness" by Val Allen 2003. Thank you to Kate Kennedy for this cooking gem.
Resources
Herbs and Natural Supplements An evidence based Guide, Bruan & Cohen 2010.
Understanding Nutrition, Whitney & Rolfes, 2008
SkipThePie.org, nutritional search engine 2010-2012
Laugh With Health, Manfred Urs Koch, 2011.
Written by Beth Ladwig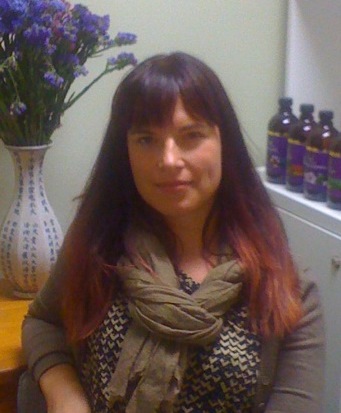 Beth Ladwig is a Naturopath and Kinesiologist at Kundalini House. Beth enjoys using herbal medicine, nutrition, iridology, flower essences and pathology testing for a gentle and effective approach to your health. As a Naturopath she understands that life is chaotic and our knowledge of ourselves is always changing. Naturopathic treatments need to reflect this with fluidity and a whole lot of laughter.
We at Kundalini House understand that health and nutritional supplements can be confusing so please see Beth in our retail space for any questions you may have with our retail health range.
We also understand that being pregnant can have a myriad of symptoms so please see Beth for a free prenatal 20 minute consultation where these symptoms can be explored.
Beth is also available to continue this exploration following your prenatal consult or for other health questions with a full one hour consult or return consults on Mondays and Tuesdays.
Please call 9482 4325 to book your consultation.
Please rate this wake up world post using the stars below. Your ratings will provide us a better understanding of  topics that are important to our readers.   We also wish to thank everyone for their continued support of Kundalini House and the Kundalini Houses Blog.  Sat Nam.