Like the rest of us, you probably feel a little bit sluggish and bloated after over-indulging through the Christmas/New Year period.  You might have stacked on a few kilos or you could be surviving on caffeine to get you through the day.  It might be time for a bit of a Detox to recharge the batteries, get the mojo back and lose a bit of weight in the meantime.
Detoxification involves dietary and lifestyle changes to reduce toxins, while providing nutrients to support and protect the liver, the main organ involved in processing and eliminating toxins.  If the liver is overloaded with toxins and becomes sluggish, it affects our daily function and increases our chances of developing ill health and disease. A detoxification program also works through removing bad bacteria and waste from the digestive system, healing the lining of the intestines and getting your digestive system back into top shape.
Common benefits of detoxifying include:

•    improvement of energy and stamina
•    weight loss
•    improved concentration and motivation
•    improved digestion and bowel function
•    improved circulation and improvement of skin conditions
•    improved quality of sleep
•    alleviation of headaches
•    improved breathing & reduced allergy symptoms
•    improved moods and alleviation of depression
•    a greater ability to relax
•    increased immunity
•    reduction in joint and muscle stiffness
•    reduced risk of major diseases.
Many people go to the chemist or the internet for generic detoxes but caution should be taken with these as they either contain low-grade constituents with little effect or conversely, they are designed to trigger the liver to release the toxins into the blood stream and organs, without addressing the other eliminative systems, quite often causing damage and doing more harm than good.  For example, they do not address the possibility of "leaky gut syndrome" so the symptoms of toxicity are likely to return.  Others detoxes may not allow enough time for the process to work effectively.  The process and the products used by Naturopaths ensure that toxin release is controlled, and more holistic, minimising "the healing crisis" which includes symptoms such as nausea, headaches, and general malaise.
An integrated detox program should be tailored to your needs depending on the extent of the toxicity, the presentation of parasitic infections and on your lifestyle (along with upcoming events!).  Anywhere from 2 to 6 weeks is usually recommended and nutritional and herbal products are used accordingly.  Caffeine, alcohol, sugar, wheat and artificial additives are kept to a minimum and the dietary focus is on low reactive whole foods.  A six week detox is often prescribed when the body is quite toxic and symptoms such as fatigue, headaches, constipation, diarrhoea, IBS, allergies, indigestion and heartburn are present.  The first two weeks involve removing parasites (surprisingly common) from the body, the next two, clearing toxins and harmful bacteria out of the gut and kidneys, healing the gut and restoring the good bacteria.  The final two weeks focus on liver detoxification.  This program can be made more compact if need be, and a four week detox is commonly prescribed.
I find that supplementing the detoxification process with Acupuncture is useful in reducing stress, limiting various withdrawals such as caffeine and sugar, assisting with sleep, reducing muscle tension whilst improving the functioning of the eliminative organs to speed up the process.
Clients are most often amazed at how clear-headed and energized they feel after a detox program and how much easier it was to have a short break from alcohol, sugar, wheat or coffee than they thought.  The very fact that detoxification can not only improve the immediate health and wellbeing, but it can go a long way to reducing the risk of serious illness in the future, makes it, in my view a worthwhile undertaking every year.
Marc Senator is an acupuncturist and naturopath and is available at Kundalini House for appointments on Tuesdays.
Please rate this wake up world post using the stars below. Your ratings will provide us a better understanding of  topics that are important to our readers.
We also wish to thank everyone for their continued support of Kundalini House and the Kundalini Houses Blog.  Sat Nam.
WINTER GETAWAY – DETOX & YOGA RETREAT, THAILAND
If you feel like getting away in winter to a beautiful tropical island setting, recharging the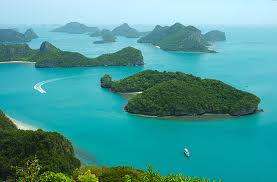 batteries, while cleaning out the system and shedding that winter padding, then you might like to join me for a 2 week Detox Tour in Thailand from the 23rd of June until the 7th of July. The fully supported detox is designed for transformation at both a physical and mental level. We will stay at idyllic locations on both Koh Samui and Koh Phangan.
We will be spending the first week at the stunning Samahita Yoga Thailand, tucked away on the South Eastern pocket of Koh Samui, for a seven-day detox and yoga retreat program designed to take your wellbeing to a new level.  The program involves a tailored diet with specific foods, fruits and vegetables, broths, juices and teas, along with detoxifying herbs and supplements.  This is combined with daily Yoga practise, which includes guided Asana (postures), Pranayama (breath work)  and meditation especially adapted for detox.  Other services available are far infrared sauna sessions, therapeutic abdominal massage, colon hydrotherapy, a detoxifying body scrub, daily staff support and full use of the facilities including the saltwater pool and herbal steam room.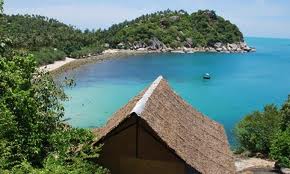 For the second week we will head by boat to the back of the island Koh Phangan where The Sanctuary awaits – an incredibly serene beach resort with a famous vegetarian and seafood restaurant.  Other than living the island dream of lazing on the beach, swimming in the sea, and indulging in amazing whole foods; we will enjoy Yoga, meditation, massage and other spa treatments while continuing to take detoxifying and supportive supplements.
On Friday the 6th of July, for the last night of the tour, we will head back to Koh Samui to stay in the lavish beachfront bungalows at Lazy Days Resort.  Lazy Days is located close to many of Koh Samui's attractions such as waterfalls and temples and it is a walk away from Rocky's Resort where we will share an unparalleled Thai fine dining experience (and maybe one or two sneaky mojitos!) for our finale.
And then with reluctance we head home to humbly receive the barrage of compliments about our glow and our figure from jealous friends and colleagues!
Depending on the package, prices will be between $2200 and $2600, excluding airfares and the food in the second week.
If you have any questions about this tour or a detoxification program at the clinic, don't hesitate to call Marc on 0406 100 985 or email on m.senator2368@gmail.com
Please rate this wake up world post using the stars below. Your ratings will provide us a better understanding of  topics that are important to our readers.
We also wish to thank everyone for their continued support of Kundalini House and the Kundalini Houses Blog.  Sat Nam.