The Year of the Fire Rooster
– what to expect from the year ahead
Happy New Year!
With the New Moon on 28th of January we transition into the Chinese New Year. 2017 is the Year of the Fire Rooster, often also referred to as the Red Rooster.  This means we not only have the proud, confident and perhaps a bit eccentric characteristics of the Rooster, but also the brilliance, warm, spark and excitement of the Fire to help light the way into this new year. The Chinese New Year is awash with many fabulous traditions, such as fire works at midnight to scare away bad luck and mythical beasts, spending time with loved ones, visiting temples and cooking and eating delicious food, such as fish and dumplings the night before. So what does the Year of the Red Rooster bring us?  It is a year of resolve, achievements and to get things done!  After the chaotic year of the Monkey, the Rooster year will still be busy, but if you were thinking of postponing any projects, the Red Rooster will light the fire in you to go through with them to completion. So to avoid overwhelming yourself and your schedule, try not to do too many things this year.  Focus on what you really want and hone the Rooster energy into doing it well. The Rooster can be self assured and a lover of beauty, even a little vain, so use that energy positively to really do your best work!
It may be a year of hard work and application to achieve our goals, but we are encouraged to look toward our health during this time. It is recommended to utilise our knowledge about complementary health and well being, spending time using the tools we know through yoga and meditation to reduce stress and keep well. It is emphasized to keep things simple during this year, to not overthink and thereby over-complicate things.
The message is: be integral and tune-in to yourself and those around you, look after yourself and others and it is going to be a year of success!
If you are born in the year of the Rooster these are your lucky charms:
Lucky colours: gold, brown and yellow
Lucky numbers: 5, 7, 8
Lucky flowers: gladiola and cockscomb
Lucky direction:  south, southeast
Kundalini House wishes you the very best and happiest New Year and thanks you for your support during the Year of the Monkey – we are humbled and very grateful to be able to work with you all on your healing journey.
 Xīnnián hǎo!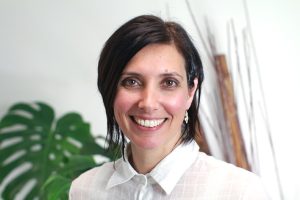 Pip Atherstone-Reid is the co-founder and co-owner of Kundalini House and has been an Acupuncture and TCM practitioner for over 15 years. She is available for Acupuncture & TCM appointments on Mondays and Wednesdys.