A Shift to Outward Energy leading into the 1st of August Leo New Moon
Mercury went retrograde on the eight of July (joining Jupiter, Saturn, Chiron, Neptune and Pluto) and will return to direct motion on the second of August. This provides a good opportunity for reviewing and reflecting on the details of everyday life, especially all aspects of communication and learning, while factoring in any possible delays in moving things forward. There is a tendency to get caught up in a sense of urgency, as Mercurial themes are amplified in the retrograde cycle with Mercury closer to Earth. This makes it all the more important to step back and gain clarity about life circumstances, while working through any fears and limiting beliefs that may be holding you back from living purposefully. This is a time to go deep, and you may feel more intuitive and sensitive to the energy than usual, especially in the wake of the recent powerful and especially karmic eclipses.
Mercury re-entered Cancer on Friday the 19th of July on this backward trip into the past, where it will remain until the 11th of August, when it re-enters Leo. During this period we might feel a need to be safe with family and friends while stepping back into our comfort zone. Perhaps you will feel more sentimental, sensitive, and nostalgic especially between now and the 2nd of August. Look for the hidden messages in both your dreams and waking life.
On a more outward note, the Sun moves into Leo on Tuesday the 23rd of July shining light into places that may have been hidden and preparing the atmospherics for a sudden, perhaps explosive tension releasing burst of energy at the end of the month, when the Sun forms a square with Uranus. While there's still plenty of winter remaining the Leo Sun reminds us of the warmth of the Sun. On the 25th of July Mars in Leo forms a harmonious relationship with Jupiter in Sagittarius bringing exuberance and a lot of fiery energy, and a tendency to look on the bright side of life. However, while there's a strong sense of hope, beware of overdoing things, as Mars then forms a tricky aspect with Saturn and brings with it a more somber tone and a price tag on overindulgence.
The New Moon, occurring at the end of the forecast period on Thursday the 1st of August at 1:11 pm at 9 degrees of Leo, marks the end of eclipse season, although we can expect the influence of the July eclipses to continue for some time to come. This degree of Leo is characterised as Glass Blowers Shape Beautiful Forms with their Controlled Breathing.This goes to understanding the spiritual flow involved in creativity and the wonderful things that can be done when one has a great depth of understanding of what one wants to achieve.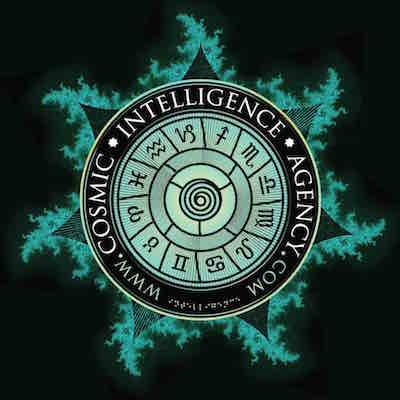 Gillian Dwyer is a Melbourne astrologer Agent 25 of the C*I*A and frequent participant at Kundalini House