Co-owner Billie Atherstone was invited to speak with Dan from 'More Real', a Podcast about real people for real people!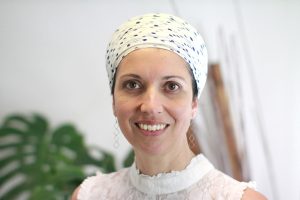 After Pip, Billie's sister and co-owner of Kundalini House, was asked to be on a More Real episode it felt right for Billie (Siri Bhagvati) to be invited to speak too.
It's so nice to hear about the women behind Kundalini House.
Please enjoy this conversation about her life (some of it anyway) and perspective on things.
About this Episode:
This is a very powerful conversation where Billie truly feels and talks about being bullied at school and teaches me to trust my intuition
In this conversation Billie truly feels and embraces her emotions in such an incredible way. She talks about many things including the power of groups and the importance of laughing. That we should tell ourselves we're good enough and acknowledge our achievements. To have the confidence to listen to your intuition and see where it takes you. The challenge of being a giver and then having nothing left to give to yourself. The daily practices she uses to manage her insecurities/lack of confidence and how to quieten the unhelpful voice in our heads. How to build courage and being courageous. I truly hope you enjoy our conversation as much as we did.