A Focus on Balance and Harmony as we approach the Spring Equinox and the Libran New Moon
Boundary setter Saturn has been travelling apparently backwards since late April turning our focus inward. This may be prompting a serious examination of current directions, what we want to accomplish and how we can make it all happen. As Saturn moves forward from the 19th of September, after a somewhat chaotic Pisces Full Moon last week, it joins forces with the South Node of the Moon. This union brings karmic ties and bonds from our past into sharper focus, so we can be relatively unencumbered by this old stuff and move on in our journey, while facing our responsibilities and embracing our autonomy. An appropriate question might be; Where have the boundaries become barriers in my life? Saturn is also moving closer to Pluto in the approach to their historic conjunction in 2020, which so symbolises the deconstruction of patriarchal power structures.
The challenging aspect between expansive Jupiter in Sagittarius and visionary Neptune in Pisces, forming part of the backdrop to 2019, is exact for the final time on the 22nd of September. While hard work may well pay off, avoid negotiations or signing contracts right now. It will be important not to give ourselves a hard time. We are being challenged once again to separate fantasy from reality while looking at what brings meaning to our life and for the truth behind our dreams. While we may have faced confusion through this process, insights gleaned may assist us to balance spiritual and material needs. There will be more grounded opportunities for this in early November when Saturn's interaction with Neptune will make it easier to keep both feet on the ground.
The Sun, following on the path of Mercury and Venus, enters Libra on the 23rd of September and the focus shifts more markedly to harmony and balance in relationships. The creative, adaptable and somewhat chaotic mutable energy dominance is morphing into the more active cardinal focus of both Libra and Capricorn. With the shift into Libra creative energy is directed towards interpersonal relationships and initiating ideas.
The Spring Equinox on September 23rd marks the twice yearly moment of equal day and night. It sets the tone for the next three months and there's a focus on fairness, justice and vulnerability. The veil between the worlds is more permeable at this time and it's especially good for contemplation, meditation and being in nature. The New Moon follows on the 29th of September at 4:26 am at six degrees of Libra. This is a Supermoon and so also a powerful time of new beginnings and planning for the future. It highlights the need to visualize dreams or ideals in order to make them truly effective. The Moon's ruler Venus and Pluto are interacting to bring some intensity to relationships and Uranus is bringing in an element of unpredictability, and perhaps some adjustment, in relationships. However a few hours after the New Moon Venus and Jupiter will harmonise their energies bringing tolerance, optimism and expansion to the mix.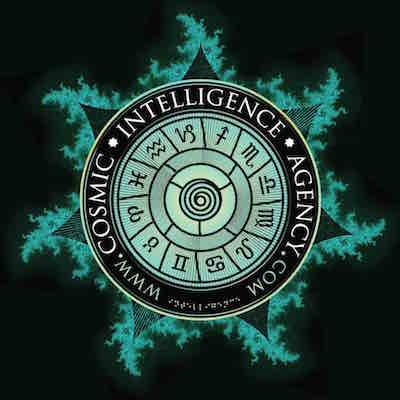 Gillian Dwyer is a Melbourne astrologer Agent 25 of the C*I*A and frequent participant at Kundalini House