"Tong Ze Bu Tong; Bu Tong Ze Tong" Huang Di Nei Jing
 "If there is free flow, there is no pain; if there is pain, there is lack of free flow."
In Traditional Chinese Medicine, Qi (air or fluid) is stimulated at specific Acupuncture points to create a balanced flow throughout the body, this is said to balance the Yin and Yang of the body and create a smooth flow of Qi which brings the body, mind and spirit into a state of health and harmony.
Western Science has struggled to understand and prove how Acupuncture works, but the effectiveness of Acupuncture is continuing to be proven in clinical trials. [The Acupuncture Evidence Project] And many fascinating studies have discovered theories of the mechanisms and physical anatomy that seek to understand the Chinese Medicine ideas of meridians and Qi flow. These include a circulation system called the Primo Vascular System that moves different hormones, amino acids, DNA and more throughout the body, that may correlate with the Chinese idea of meridians.
Acupuncture has been show to have an effect on our neurological system, including the brain and how it responds to pain, which is why it has such great effect on pain management. The US Army has deployed a system of Auricular Acupuncture called Battle Field Acupuncture, which recruits the 5,000 year old treatments of pain relief during combat. US Army doctors observed that "80 percent of patients will experience at least a 50 percent reduction in pain". [link] which, when combined with adequate care is a very effective pain relief technique. The anti-inflammatory effects of Acupuncture involve numerous mediators, receptors and signalling pathways, having an effect on natural opioids, endorphins, intestinal peptides and more. As we discover more about the body, this ancient and time-tested medicine will continue to come into it's own. And as opioid dependency and chronic illness grows, it is a system that we will continue to need.
What can Chinese Medicine help with?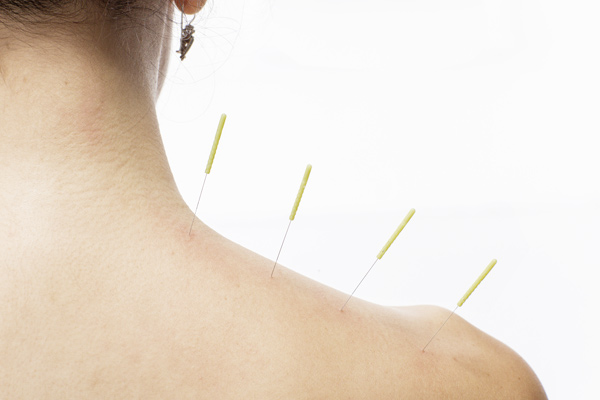 Pain relief and management
Stress
An adjunct treatment that may assist with IVF. There is continuing research about how Acupuncture can assist with the effectiveness of IVF
Pregnancy: muscular pain associated with pregnancy, nausea and vomiting.
Management of pain, stress and fatigue related to some autoimmune disorders, in consultation with other treating health practitioners
Management of pain, fatigue and nausea related to many chronic diseases
Management of vomiting or nausea arising from chemotherapy
If your condition is not shown above, please speak to one of our practitioners about how we can support in the management of your condition.
To read more about Acupuncture, view our practitioners or make an appointment, follow the links below:
Pip Atherstone-Reid is also going to be offering Acupuncture and Chinese Medicine from Anglesea on Tuesday's starting from the 18th February.
(Appointments available via the link below)