An Expansive Spiritual Reset at the Pisces Full Moon 
The lead up to the Pisces Full Moon might be a little heady. Mercury, the planet of comunication, in its home sign of Virgo is seeking out the truth with imaginative flourish as Pisces ruler Neptune opposes it on the final day of winter. Then a harmonious interaction between Pluto and Mercury contributes an urge to penetrate to the core of experience and some intensified focused thinking, with the possible unveiling of hdden truths on the first day of spring. 
The Full Moon occurs at 3:22 pm on the 2nd of September at 11 degrees of Pisces, a degree that relates to People Travelling a Narrow Path Seeking Illumination. This speaks to the capacity inherent in every individual to seek entrance to a transcendent realm of being at whatever cost. It refers to our own ability to see a path of discipleship and then to actually walk it. This highly energized, emotional and sensitive Full Moon continues the previous theme of the light shining on in from the recent Leo New Moon. The compassionate Pisces Full Moon will illuminate some dark places and there may be disclosures of corruption, with the truth winning out. It's the appropriate time to ask oneself what needs to be forgiven and to enquire into how we can step away from an egoic attachment. 
With Uranus forming an exact trine with the Sun there may be extreme earth events somewhere on the planet, but also technological innovation that may relate to magnetism is a possibility. A light will be shone on freedom and/or awakening. Venus opposes Saturn at the Full Moon which evokes a great depth of love that can be expressed if fears are released. It also represents shared efforts and mutual commitment. Our individual and collective values are undergoing profound change at this time as we move through the photon belt and the magnetic shield of the earth is upgrading.  
On the ninth of September Mars will go retrograde in the sign of Aries for the first time in 32 years. And not since 1941 has the total retrograde period of Mars been within its home sign of Aries. During its 66 day retrograde journey it will move three times past Eris, the Goddess of Discord, while squaring the three relatively long term residents of Capricorn. Individuals are demanding freedom and coming up against institutional control, but we are being challenged to think of the bigger picture. While Mars in Aries packs a punch and evokes images of individuals angrily demanding freedom, in its most positive form its retrograde journey conjures assertion turned inwards into courage and a sense of inner power This period starts in the wake of a Mars-Pluto square, reminding us of the importance of choosing our battles carefully. We are being invited to listen deeply to what our masculine evolution has in store for us at this time in human history.
There's an important new energy ooming into play in September taking us forward and to some sort of mastery of our lives, but it would appear that surrendering that sense of control of it all as represented by the Pluto-Saturn-Jupiter party in Capricorn is a necessary first step.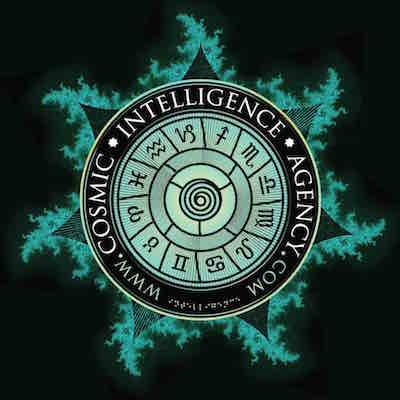 Gillian Dwyer is a Melbourne astrologer Agent 25 of the C*I*A and frequent participant at Kundalini House