Astrology News – December 2018
Coming Home, New Beginnings and Spiritual Connection to the Earth
Many will be pleased that Mercury is now moving forward and will be experiencing less chaos with travel and communication. Mercury will be into new space by Christmas time. The North Node now in Cancer is inviting us to open our hearts and is in a challenging aspect to Uranus retrograde in Aries. This is fuelling current global demands for freedom and equality. Assertive, yang Mars has been moving through yin Pisces. Ideally it is enhancing our capacity for creative dreaming and promoting compassion on earth. The natural tendency of Mars to be assertive must be sublimated or resolved to achieve this and enable Mars in Pisces to manifest as the spiritual warrior archetype.
Visionary and expansive, but logical, Jupiter is now in a challenging relationship with visionary, diffusive and dreamy Neptune and this aspect will be around for much of the next twelve months. With Mercury moving back into Sagittarius on the 13th of December and especially when it meets up with Jupiter on the 22nd of December, it's a powerful time to create visions for implementation post the Summer Solstice and beyond.
After a period of consolidation the Sun will move into the more serious and traditional Capricorn for the Summer Solstice on December 22, at 9:40am. Less than 24 hours later at 4:48 am on December 23 the Full Moon will occur in the first degree of cardinal Cancer making this a dynamic and especially powerful Full Moon. This degree is symbolised as: On a ship the sailors lower the old flag and raise a new one. This suggests reorientation, decisive action and a radical change of allegiance. With the previous two and the following the next three Full Moons all occurring in the first degree of their respective signs, followed by a Full Moon in the last degree of Libra, this is surely a time of beginnings and endings. There are many symbols of transformation and rebirth accompanying this Solstice/Full Moon. Together these two closely tied celestial events will combine to bring a stronger than usual pattern forward for the next three months.
And yet this Full Moon is lighter than the previous two and links positively with Uranus, so it could bring excitement, affirmative change and pleasant surprises. This may enable us to quickly change direction, away from any anger and hostility of recent weeks. Follow your intuition and be open-minded about any unexpected opportunities that arise. New people or even a new attitude could lead to pleasant surprises with career, finances or love life this Christmas. Venus also links positively with Neptune lending a dreamy and visionary sense to the zeitgeist.
Mars in Pisces will meet up with Chiron on December the 29th, providing much needed impetus to stir us towards taking action to heal our inner wound. Season Greetings!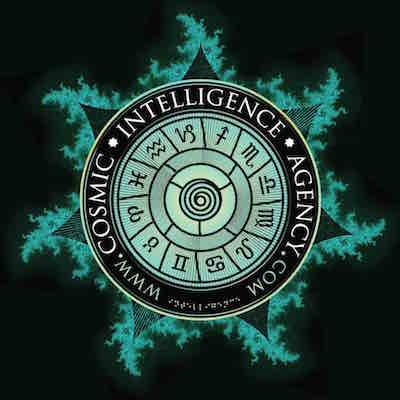 Gillian Dwyer is a Melbourne astrologer Agent 25 of the C*I*A and frequent participant at Kundalini House.