Loving Kindness and Awakening to New Possibilities at the Gemini New Moon
With the North Node rehoused earlier this month into Gemini and its opposite South Node repositioned in Sagittarius we are learning through diversity about new ways of understanding life. The North Node reflects our present evolutionary direction and the nodes stay in the same sign for eighteen months. While the South Node in Sagittarius maybe trying to fit new facts into our old belief system, a wealth of new information may be challenging us to incorporate new perspectives.
Gemini is the flavor of the month and by the time of the upcoming New Moon the Sun, the Moon, Venus, Mercury and the North Node of the Moon will all be in curious Gemini. This contributes to the total of six planets currently in mutable signs—including Neptune in Pisces and with Mars having moved into Pisces on the 13th  of May. With Saturn currently in Aquarius we now also have five planets in air signs.
Mercury moved into its own pioneering and inquisitive sign of Gemini on the 12th of May, the very same day that Saturn stationed to go retrograde. Saturn retrograde (as well as our leaders) may be reminding us to be responsible and disciplined. We all have something to learn in Saturn's retrograde reflecton on boundaries and authority, especially our own. This undoubtadly is an opportunity to rethink how we really want to structure our lives and to ponder the importance of time, discipline and authority.
Venus is retrograde from the 13th of May until late June providing an ideal time to strengthen our sense of self and deepen self-love. Perhaps we can reflect on the last time Venus went retrograde in Gemini in May 2012. Retrogrades help us dive back into and heal our past and shine a light on limiting beliefs, including those locked up in past trauma, as well as relationship and financial fears. This is an especially creative time to set new intentions, with Mercury ruling Gemini and Venus exactly lined up with Mercury at the New Moon while squaring visionary Neptune. If we can imagine something we can make it happen.
If reflection was not already firmly on the agenda, with great synchronicity Jupiter then goes retrograde on the 15th of May prompting a rethink of the purpose of our life, and what is truth.
The Gemini New Moon occurs at 3:38 am on the 23rd of May with the merged planets Mercury and Venus exactly squaring Neptune. Communication is central to this New Moon. While there are more questions than answers it's a time to listen to others and enjoy alternative points of view, rather than assuming that we have all the answers. With this potent Gemini energy, we have the chance to make important changes in our lives— especially with the Moon making a harmonius aspect to Saturn.
The third degree of Gemini where this New Moon occurs is characterised as The Garden of Tuileries in Paris. This speaks to the formalisation of collective ideals through the application of reason and order to newly discovered aspects of nature. It's a time to appreciate the many freedoms as well as the responsibilities we still have, especially as they relate to nature and the earth, as well as the precious people in our lives.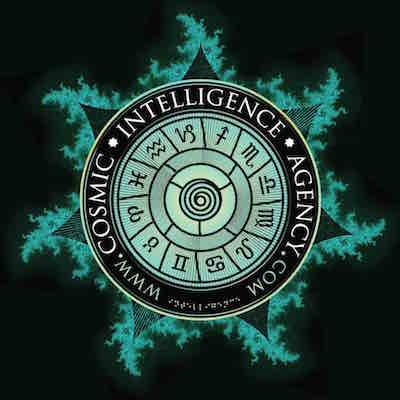 Gillian Dwyer is a Melbourne astrologer Agent 25 of the C*I*A and frequent participant at Kundalini House