Awakening and Healing Relationships at the Libran Super New Moon 
At risk of stating the obvious I would make the astrological observation that we are in a period of seismic events, of secrets coming to the surface even perhaps of our sense of reality being tested. Karma is at work and this process is likely to intensify over the next few weeks. 
Pluto is hovering relatively close to the earth and barely moving after stationing to go direct on the 5th of October. A potentially explosive Mars-Pluto square exact on Saturday the 10th of October can be a time of creative transformation or one for fierce power struggles, as our lesson in the true value of anger continues. When Pluto starts moving forward, some of our deepest desires and secrets will begin to surface. This is the reconstruction phase after a lot of demolitian work at a soul level.
Meanwhile Mercury stations to go retrograde in Pluto ruled Scorpio on the 15th of October. It formed an exact opposition to retrograde Uranus on the 8th of October and will do so again early on in its retrograde journey on the 20th of October. While associated with unexpected, exciting and stimulating events, beware of nervous anxiety and of  scattering your energy. You could make new discoveries, experience flashes of insight, or meet exciting new people who challenge your way of thinking. The energy of shock and awe will be around during this whole period and for most of October. Beware of conspiracy theories and keep an open mind. Mercury joins Mars in going retrograde on the 15th of October, for the next three weeks. It starts this journey in the intense terrain of Scorpio and while research, review and reorganisation are always on the agenda with Mercury retrograde in Scorpio, this time around it may be wise to play your cards close to your chest. Pay close attention to instincts and impulses and dive into your subconscious while Scorpio's ruler Pluto initiates another purging and letting go of past patterns of limitation. 
The Libran New Moon, exact at 5:31am on the 17th of October at 24 degrees, is characterised as A Butterfly with a.Third Wing on its Left Side. The reference here is to a form of mutation, the ability to develop new modes of response to basic life situations for inner strengthening. A butterfly with three wings is said to be associated with a special development of the spiritual life and is suggestive of original mutation. Relationships are front and centre of such a mutation.This pivotal New Moon is particularly intense as it squares both Pluto and Saturn while opposing Mars which in turn forms a tight square to Jupiter. Avoid anger and look for connection and peace. Set a new intention as far as relationships are concerned.
Meanwhile Libra's ruler Venus is in Virgo assisting us with the inevitable focus on health issues. Throughout the month it is forming harmonious and uplifting aspects with Uranus (11 October) Jupiter (19 October), Pluto (22 October) and Saturn (25 October).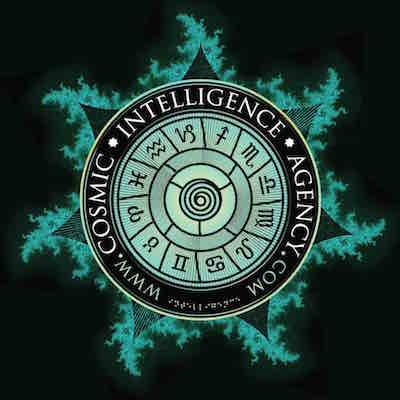 Gillian Dwyer is a Melbourne astrologer Agent 25 of the C*I*A and frequent participant at Kundalini House