Slow Down You Move too Fast: A gentle and peaceful period
While the ripples of the three recent eclipses (two solar and one lunar) may continue for weeks or even months to come, the absence of eclipse activity for the rest of the year provides a palpable sense of relief. As we emerge from the underworld and gradually approach the end of winter, the progressive easing of so much retrograde energy will also be potent, ideally providing a sense of the wisdom of hindsight. While it may still be difficult to move projects forward, until spring and September are upon us, we may at least see some light at the end of the tunnel. By late September the additional heat (and global heatwave) of a long-winded challenging aspect between Mars and Uranus will also have passed.
The Sun moves from dramatic Leo into discriminating Virgo on the 23rd of August, perhaps attuning the soul to essential values, service and the constant need to improve oneself.
The next full moon will occur at 9:56 pm on Sunday 26th of August at 4 degrees of Pisces. This degree of the zodiac is described as A Hindu Healer Glows with a mystic healing power, suggesting the need to look to one's spiritual centre for genuine lasting solutions. This will be conducive to natural healing and yoga.
The recent experience of having Mercury and Mars simultaneously retrograde has been particularly challenging and potentially illuminating. On Monday the 20th of August, Mercury will change direction taking a few days to gain momentum after stationing to go direct. Perhaps even more significantly Mars goes through the same process on the 28th of August, a few days after the Full Moon. It will however take some time to move beyond the territory and subject matter that each planet has been revisiting.
Two fortunate and powerful fixed stars will be aligned with this Full Moon in Pisces. The Moon also forms a positive trine aspect with Saturn, suggesting recognition for earlier effort and valuable guidance from an elder. The energy of innovative Uranus is also powered up in connection with both the Moon and Saturn, and this could prove to be an ideal time to make positive changes which should run smoothly. It will be a good time to innovate at work and an ideal time for teaching or learning technical skills.
A lovely gentle energy and a good time to relax, release, rest and be peaceful are indicated. Pisces is ruled by Neptune which continues to interact expansively with Jupiter. This will be an awesome opportunity to dream big and experience a sense of infinite possibilities, provided we can tune into the divine or something greater than the individual self. On the shadow side Pisces is associated with confusion and victimhood, but may you be illuminated by the Pisces Full Moon.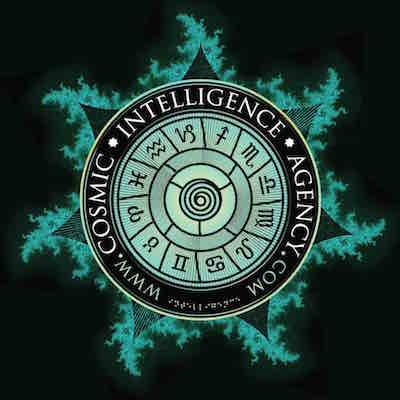 Gillian Dwyer is a Melbourne astrologer Agent 25 of the C*I*A and frequent participant at Kundalini House.