Value Yourself and Value Your Relationships
Having moved into Aries in mid April, Chiron, the wounded healer, dipped back into Pisces on Thursday 27 September, where it will remain until February 2019. We have had a taste of the focus on healing the wounded ego, and particularly the wounded masculine, that Chiron in Aries will bring over the next eight years. However during the next five months we are given one last opportunity to find something that's been lost or forgotten in our earlier quest of healing our relationship with the divine. This ties back to Chiron's journey through Pisces from 2010 to 2018. We are reminded by Chiron that even in our imperfection we can achieve much. With Chiron in Aries the wound is to the self and to our sense of purpose, and we are being guided back into spirit, to open the channels, with a view to returning with a greater understanding of why we are here. With a taste of Aries courage we may find the strength to remove something that's blocking our path, and be given another opportunity to release limiting patterns from our deep psyche.
On Tuesday the 2nd of October, Pluto turns direct in Capricorn. This will assist us to project a better public image, demonstrating what he have learned during the last months, especially regarding our career. Pluto joins Mars, Saturn, Jupiter and Mercury, in having recently returned to forward motion leaving only Uranus and Neptune still apparently travelling retrograde. But in this ever changing cosmos Venus will commence its once every 18 month retrograde cycle on Saturday the 6th of October. Venus has recently reached her maximum brightness in our evening sky and will be steadily dimming as she comes closer to Earth. She rules love, relationships, money, and personal values .We will have just over 40 days to review, revisit, re-evaluate our love life, our relationships and our values during this period. With Venus in Scorpio the journey will be intense and intimate and for some there will be a sense of transformation, perhaps a sense of returning to one's heart. In Scorpio, Venus is deeply seductive. She craves all-consuming love and deep emotional connections, without fear about digging through the dark side of things.
The New Moon on Tuesday the 9th of October 8 falls at 16 degrees of Venus's sign Libra. The positioning of Neptune and minor planet Ceres progresses a key theme of the January 2018 lunar eclipse. You may find yourself dealing with circumstances, relationship issues, or people from earlier in the year. However now we may feel more sensitive and sympathetic towards loved ones and may more easily resolve problems. You may progress things you started back then, or further develop and perfect new skills. The conditions and rights of women, including reproductive rights, could also gather some momentum.
This New Moon squares Pluto, adding a sense of drama and intensity, and a focus on power and control. This may trigger deeply buried psychological issues involving fears of death, abuse or losing control. This would be a good time to work on removing toxins from your life and to start a new health schedule. At a societal level, more light may shine on our exposure to toxins in food and the environment. The ME TOO movement may also gather further momentum.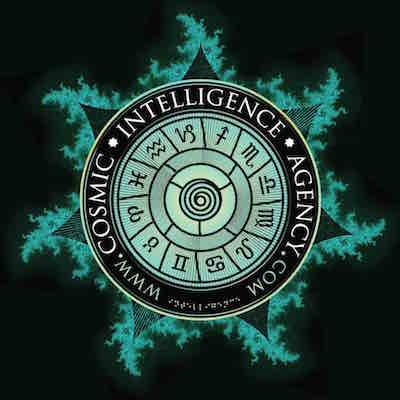 Gillian Dwyer is a Melbourne astrologer Agent 25 of the C*I*A and frequent participant at Kundalini House.