Astrology Report
Set Your Sights High and Wide at the Sagittarius New Moon
The recent arrival of Jupiter in its home sign of Sagittarius was followed shortly afterwards by a meeting between the Sun and Jupiter, exact on Monday the 26th of November. The bigger than expected swing to Labor at the recent Victorian election had a particularly Jupiterian feel to it. Labor ran a positive campaign that embraced inclusivity. Meanwhile the fear based approach taken by the Liberal Party used language associated with a particularly restrictive take on the positioning of Pluto, Saturn and the South Node in Capricorn, emphasising as it can restriction, control and law and order issues.
Mercury stops travelling retrograde (stations) on the 6th of December, but will be retracing recent steps until it clears its shadow on Christmas Day. While the recent relative abundance of retrograde planets has provided ample opportunities for reflection and focus on the planetary energies involved, there is a sense of relief now with Uranus the only remaining retrograde planet. Uranus will station to move forward in early January.
The Sagittarius New Moon occurs at 6:20 pm on Friday the 7th of December at 16 degrees of that futuristic and optimistic sign. This is the first Sagittarius New Moon in 11 years to occur with the amplification of the presence of Jupiter also in Sagittarius, its home sign. Expect a particularly strong flame of fresh meaning and purpose to ignite in our lives. How welcome and necessary is this glimmer of hope in a troubled world, where a focus on boarders and boundaries and huge shifts in geo-political alliances, is interspersed with massive uncontained fire events.
While the Sun will have moved on from its exact meeting with Jupiter by the time of the New Moon, it will still be close enough for effective influence. Meanwhile Mars and Neptune will be sharing close contact in Pisces forming a right angle to the Sagittarian Sun Moon and Jupiter. It will be important at this time to be honest and come from a place of integrity, to avoid any possibility of deception or confusion. With a particularly upbeat feel to the approach of the 'festive season' be a little careful not to over-idealize others and keep yourself grounded. There is a compassionate and devotional flavour to this period, and it's a good time to focus on those less fortunate and more isolated. Perhaps you will experience an urge to travel, or to quote the Moody Blues, Thinking is the best way to travel. Certainly the search for meaning in life is highlighted now, and with Venus lining up with Ceres love for mother earth will be a welcome focus.
Meanwhile, Chiron stations to go direct on the 9th of December. If you're able to, get lost in a fantasy, meditate, or go on a spiritual quest, leaving more practical pursuits for another time.
…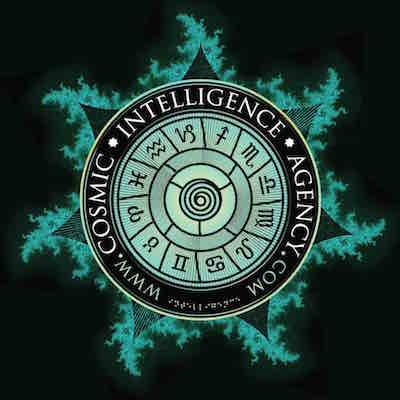 Gillian Dwyer is a Melbourne astrologer Agent 25 of the C*I*A and frequent participant at Kundalini House.