Astrology Report
Stepping into the Future with Great Ideas
The first half of February will be an especially good period for initiating and progressing projects requiring new energy, with the New Moon as a particularly rich source of inspiration, ideas and forward thinking. A lot of planets are at home and in cardinal signs promoting a sense of initiative and leadership and all the planets continue in a forward motion, right up until the next Mercury retrograde which begins on the 5th of March.
The Aquarius New Moon at 8:03 am on Tuesday the 5th of February will encourage original, innovative and future oriented energy and thinking about how we can help build a better world. This is also the Chinese New Year heralding the Year of the Earth Pig, known to be prosperous at best and slothful at worst. Mercury's close proximity to the 16 degree Aquarius point occupied by both the Sun and the Moon at the New Moon and Jupiter's assistance ensure that it will be a particularly fertile time for downloads of information. At this time we can use creative problem solving to come up with ways to heal the world through doing something to bring people together in harmony and away from fear about 'the other'. If you have never meditated at the time of the New Moon this would be a particularly worthwhile time to ask for divine guidance or help from your higher self, with a high likelihood of success.
With Mars in Aries square to Pluto in Capricorn on the weekend of the 2nd and 3rd of February this is a good time to encourage will power, drive and focus. And yet we will need to be wary of the likely aggression in the air, avoiding any tendency to impatience and unnecessary exposure to tense situations. After a brief sojourn back in Aries from 6th of November, Uranus the Great Awakener has already spent 7 weeks on and off at the final degree of Aries and will be there again from the 7th of February until it re-enters Taurus on the 7th March. In the meantime the final or 29th degree of any sign is particularly potent. When slow moving planets enter or leave a sign they tend to make their presence felt. As Uranus has its last gasp in Aries we are reminded that when it last re-entered Aries (11 March, 2011) we witnessed the violence of the Fukushima Nuclear Disaster and the beginnings of the Arab Spring. We may witness an intensification of demands for freedom, equality and change that has characterized the eight year journey of Uranus in Aries, in this final degree completion. Venus also interacts with Uranus in the lead up the New Moon bringing the possibility of chance encounters with special people in our lives.
With Saturn, Pluto and the South Node all in Capricorn and slowly approaching their 2020 meet up, the signs of old patriarchal power structures breaking down are all around us. We are also moving on from some old patterns within our own lives and perhaps feeling excitement and passion about our future. The Aquarius New Moon is a wonderful time to embrace our humanity and our eccentricity.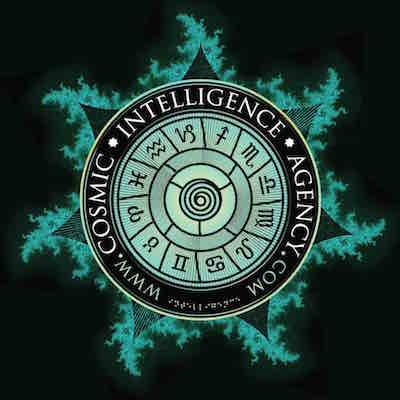 Gillian Dwyer is a Melbourne astrologer Agent 25 of the C*I*A and frequent participant at Kundalini House.