A Visionary and Brillaint New Moon in Pisces
Mars moves into Capricorn on the 16th of February and will move through this responsible and hard working sign, still occupied by Saturn and Pluto, until April Fool's Day. While Mars was in Sagittarius our assertion and desire may have lacked endurance, but Mars is exalted in Capricorn and can prompt us to work strategically and complete the job. This will especially be the case once Mars meets the other planets in Capricorn in late March. It is still Out of Bounds so there's also more impulsivity and assertion in the Zeitgeist at this time.
Then Mercury goes retrograde on the 18th of February (through to the 11th of March) at 13 degrees of Pisces implying that we're not yet done with themes around interaction on more than one level and dealing with any confusion and self-deception that may have clouded our judgement. With Mercury relating to the mind and bringing in the Piscean/Neptunian association with creativity and inspiration, this Mercury retrograde period is a perfect time to tap deeply into our intuition and to get inspired and connect to source. Remember that Mercury's retrograde period coincides with it being closer to earth and turns the volume up on all things mental and related to communication. While we need to be attentive to the increased level of communication, we need to build this into our planning and take more time reading over the metaphorical or literal fineprint
Then on the 19th of February the Sun moves into Pisces where creative energy is expressed sensitively and inspirationally.
The beneficial trine between the two expansive signs of Jupiter and Neptune that has been slowly building will be exact on the 20th of February and then again in late July and mid-October.  This contributes to the current pervasive need to experience oneness wth something larger than one's own individual self and petty personal concerns.
The New Moon occurs at 1:31am on the 24th of February at 5 degrees of Pisces characterized as A Church Bazaar. This speaks to the warmth of sharing and the pooling of talents and resources to help people or to create uplifting experiences for others. The value of sharing is stressed and this message appears particularly poetic in view of the increase in such activities amongst Australian communities in the wake of recent fires. This beautiful New Moon brings in an earth trine between Mars in Capricorn and Uranus in Taurus. With Pisces representing the collective unconscious perhaps this New Moon will help to seed a new wave of values to address issues of sustainability with ingenuity and inventiveness highlighted at this New Moon.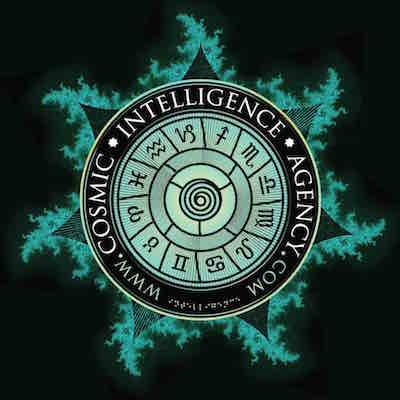 Gillian Dwyer is a Melbourne astrologer Agent 25 of the C*I*A and frequent participant at Kundalini House