A New Beginning:  Expect the Unexpected
The annual Taurus New Moon occurs at 9:47 pm on Tuesday 15th of May at 25 degrees. A Taurus New Moon constitutes quite a stable energy, with the Moon exalted in this sensuous sign that is ruled by Venus. The sheer earthiness of this Moon is underpinned by the presence of many planets either in the feminine earth signs of Taurus (Sun, Mercury) or Capricorn (Mars, Saturn and Pluto) at the time of the New Moon.
However just hours after this New Moon, in the early hours of Wednesday, 16th of May, a once in a lifetime, or more precisely a once in 84 years, event will herald the winds of change. At 3:12 am Uranus moves into Taurus, the sign that it last occupied from 1934 to 1942, with all of its obvious associations. The progress of Mars into Aquarius later that same day adds an extra degree of potency to this time. Fiery Mars will stay for the unusually long time of six months in this sign, contrasting its normal four to six week visit to each sign. Mars is also linked back to Uranus, both by the aspect that it forms with Uranus and via Mars' entry into the very sign with which Uranus is associated.
Often referred to as the cosmic trickster and the Great Awakener, Uranus is linked with freedom, sudden change, liberation, the breaking up of outworn structures, lightening like flashes of insight, invention, originality and the unconventional. Taurus on the other hand is fixed and sensuous and not particularly fond of change. Taurus is associated with personal resources and roots that go deep, physical security and stability, the ability to create and appreciate beauty, routine and steadfastness.
With the Uranus shift into Taurus we can expect some earthly manifestation of some of the inventive energy that was generated by its passage through fiery Aries. During the seven year sojourn of electrifying Uranus in deep rooted Taurus we can expect an intensification of earth changes, including perhaps an early signature event, such as an earthquake or a volcano. On a more positive note we can anticipate changes in values, a revolution in building, a focus on technology and the body, and breakthroughs relating to electrification and the body. There may be big breakthroughs in relation to banking and finance and the use of land. Scientific engineering at this time may bring the focus more in line with the rhythms of nature, and perhaps sound healing will find its moment.
This will be an important time to recognise that although we may encounter forces beyond our control, there will also be an opportunity for awakenings and the impetus to identify new resources within ourselves and in our relationship. It's an especially good time to step into your personal power, while avoiding any temptation to play the victim.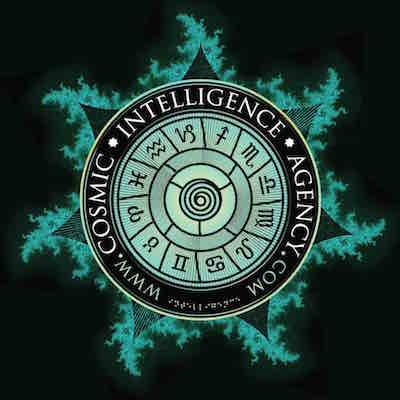 Gillian Dwyer is a Melbourne astrologer Agent 25 of the C*I*A and frequent participant at Kundalini House.